Welcome to the Intestinal Transplant Association (ITA)
---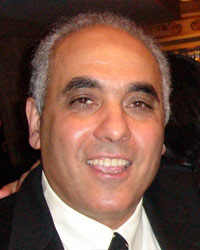 The successful clinical development of intestinal and multivisceral transplantation has been one of the most important milestones in the recent history of organ transplantation. In parallel, the field of gastrointestinal failure has been fueled by relentless efforts to restore nutritional autonomy of the native gut utilizing comprehensive medical management and innovative surgical modalities. With increased practicality of visceral transplantation, the ITA was born in 2003 at the VIIIth International Small Bowel Symposium in Miami. The growing enthusiasm in evolving the field of gut rehabilitation is behind the recent exponential increase in the number of ITA members including young promising clinicians and scientists from the six continents.
With clear vision, the mission of the ITA is to lead the way in fostering and advancing the clinical practice and science of visceral transplantation across the globe. Such a task can only be achieved by collaborative efforts between gastroenterologists, transplant surgeons, and other allied health professionals targeting the following:
Increase awareness of the current success of visceral transplantation worldwide.
Establish strong scientific relationships with the different medical and patient oriented organizations including, but not limited to, the American Society of Transplant Surgeons, American Gastroenterological Association, The Society for Surgery of the Alimentary Tract, The Oley Foundation, Crohn's and Colitis Foundation, and Short Bowel Syndrome Foundation.
Enhance the utilization of the Intestinal Transplant Registry (ITR) with the aim to guide global governmental legislative decisions and future translational research.
Promote training, continuing education, and professional career development of transplant providers, surgeons, scientists, and physicians.
To serve as a ready resource for patients and providers.
Values
Collaboration: Working closely with ITA members, scientific societies, health organizations, and governments to promote awareness of intestinal rehabilitation and transplantation amongst public and medical personnel.
Advocacy: Speaking out on issues of concern to our constituency.
Quality: Promoting excellence through interdisciplinary teamwork.
Integrity: Acting with the highest standards of ethical practice.
With patient care being the central core of our mission, I welcome you to join us in our collaborative effort to accomplish our mission and elevate the level of our organization to that of other prestigious associations.

Latest Update: Intestinal Rehabilitation and Transplantation webcast by Kareem M. Abu-Elmagd. Click here to view the recording.
---
Kareem M. Abu-Elmagd, MD, PhD, FACS
ITA President