Current Newsletter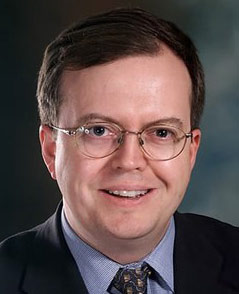 Paul Johnson
IPITA President
DECEMBER 2011
It is now 6 months since I took over from Steve Bartlett as President of IPITA, and the Council and I have been working hard to continue Steve's legacy, and to start to implement the goals that we have set for the next 2 years. Many of these goals were formed at the IPITA Council Retreat that preceded the IPITA Congress in Prague, and a full summary of the conclusions of that Retreat are now available on our website [Link].
As outlined in my brief introductory speech at the Prague Congress, the 3 overall aims for my 2 year Presidency are:
To ensure that IPITA becomes an organisation that offers much more value to its members than simply a successful Biannual Congress;
To develop closer collaboration between the whole pancreas transplant and islet transplant communities, enhancing the concept of patient-specific beta-cell replacement;
For IPITA to become the principal voice and advocate for whole pancreas and islet transplantation at the highest levels internationally.
I would like to ask you all to encourage your colleagues and team members to become members of IPITA if they are not already. These are exciting days ahead, and it would be good if as many people involved in the fields of whole pancreas and islet transplantation (both clinical and research staff) are members of this important Association.
Click
here
to apply for membership.
In setting out to achieve these goals, I am fortunate to be working with an extremely talented Council. We remember with thanks the excellent work of those Councillors who completed their terms of office on the IPITA Council at the Prague Congress - Reinhard Bretzel, Olle Korsgren, and Ray Rajotte. We have welcomed our new Councillors onto Council - Peter Stock, Jim Markmann, and Raja Kandaswamy, and Paola Maffi has begun the second half of her Council term. Bernhard Hering has now become Vice-President / President-Elect, and Thierry Berney has the difficult task of stepping into the impressive shoes of Ray Rajotte as our Treasurer. Last, but certainly not least, Jon Odorico continues to do an outstanding job as our Secretary. We hold monthly Council Conference Calls, and have established 4 Working Groups, namely: 1) Membership, 2) Sponsorship, 3) Collaborative Clinical Activities and Research, and 4) Advocacy. This will help ensure that we progress the objectives that we have set ourselves, and that we are a Council that is accountable to our Membership. I have also now implemented the two monthly President's Newsletter which will provide a regular update to Members of what the Council is achieving.
As part of IPITA's advocacy role, Bernhard Hering, Jon Odorico, and I were recently invited by the Executive of JDRF to meet and discuss areas of potential collaboration between IPITA and JDRF.  This was an extremely positive and open meeting, and we made a number of mutual proposals that we hope will come into fruition over the coming months. I will update you of these in due course.
Finally, I would like to take this opportunity to wish you all a very Happy Holiday, and to wish you all the best for 2012.

Professor Paul R V Johnson
President of IPITA