Welcome to TID Homepage!
---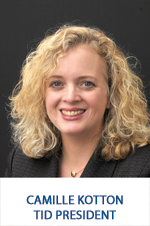 The Transplant Infectious Diseases section had an exciting year. We hosted an exciting 4th International Transplant Infectious Disease Conference just prior to the TTS meeting with a wide variety of talented speakers. In May, we had publication of the "International Consensus Guidelines on the Management of Cytomegalovirus in Solid Organ Transplantation" in Transplantation. We have had three webinars on pertinent issues in Transplant Infectious Diseases, including Updates in CMV, an Overview on Donor Derived Infection, and Insights on H1N1 Influenza, just as the infection was peaking (all available in our news and education area).
We warmly welcome all new members to our section.
---