IPTA 2017 WELCOME MESSAGE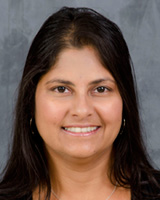 I am thrilled to invite you to beautiful Barcelona for the 9th Congress of the International Pediatric Transplant Association, which will be held May 27 to 30, 2017!
Perspectives in tolerance, ethical dilemmas, the importance of antibodies, challenges in emerging economies, cutting edge clinical trials, and more... IPTA 2017 will highlight the latest advances in clinical and basic sciences related to pediatric transplantation. The Scientific Advisory Committee is hard at work developing a program that will address the special needs of pediatric transplant recipients and promote the advancement of the science and practice of transplantation in children worldwide.
Founded as a Roman City in the Middle Ages and particularly renowned for the architectural works of Antoni Gaudi and Lluis Domenech I Montaner, Barcelona has a rich heritage and is an important cultural centre. Explore the rich Catalan culture and history before, during, and after the Congress.
---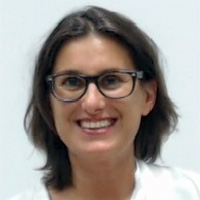 Dr. ELISABETH COLL TORRES, MD PhD
State-of-the-Art Presentation
Spanish Model of Organ Donation and Allocation
Presented on Saturday, May 27 from 18:00 – 18:30
Elisabeth Coll Torres, MD PhD, is specialist in preventive medicine and public health. She is Medical Officer in the Spanish National Transplant Organization (ONT) from 2006 and Associate Teacher for Biostatistics in the Faculty of Medicine of the Alfonso X University, Madrid. She has a large experience in training and research, especially in the development of different programs focused on donation and transplantation activity, such the design and implementation of the Spanish action plan to promote donation after circulatory death or the management and analysis of the Lung Transplantation Spanish Registry.
---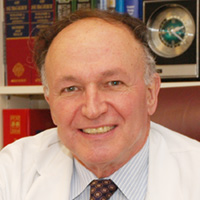 Dr. A. BENEDICT COSIMI, M.D.
State-of-the-Art Presentation: Pioneers in Transplantation
The Holy Grail: From Mouse to Man
Presented on Monday, May 29 from 11:00 – 11:30 am
A. Benedict Cosimi, M.D. is the Distinguished Claude E. Welch Professor of Surgery at Harvard Medical School and Chief Emeritus of Transplantation at Massachusetts General Hospital. His interest in transplantation started as a medical student with Dr. Thomas Starzl in Colorado. He completed his surgical and transplantation training with Dr. Paul S. Russell, at the MGH. His career has combined an active clinical practice with a continuously supported, productive research program.
---