Registration Information
TID Registration fees include the following: conference materials, access to the sessions, coffee breaks and lunch.
REGISTRATION CATEGORY
Fees are in USD

EARLY BIRD
by July 21, 2017

STANDARD
By August 23, 2017

LATE/ON-SITE
After August 23, 2017

Member of TID or TTS or registrants of STALYC 2017*

$125.00 USD

$175.00 USD

$200.00 USD

Non-Member

$200.00 USD

$250.00 USD

$275.00 USD

Students, Fellows and Trainees**

$50.00 USD

$50.00 USD

$50.00 USD

Conference Dinner (optional)

$35.00 USD

$35.00 USD

N/A

Simultaneous Translation English to Spanish (must select this product in your online registration to reserve device)

Complimentary

Complimentary

Complimentary
* To register for the reduced member fee, you must be a full member of TID or TTS, or be a confirmed registrant of STALYC 2017 Congress. If you are a STALYC 2017 registrant, when creating a user account state that you are a member (and write STALYC delegate) to be able to see the reduced fees.
** Students/Fellow/Trainees will need to provide proof of status to obtain the special fee. Upload proof of your status in our Conference Manager Website under the 'Student Validation' module.
Registration is only available online.
For Group Registration, please contact Eugenia Siu at This email address is being protected from spambots. You need JavaScript enabled to view it. .
How to Register
Click here to become a TTS or TID member
Conference Dinner - September 2, 2017 at 19:30
Rara Avis
Buenos Aires 652, Montevideo, Uruguay
Price per person: USD $35.00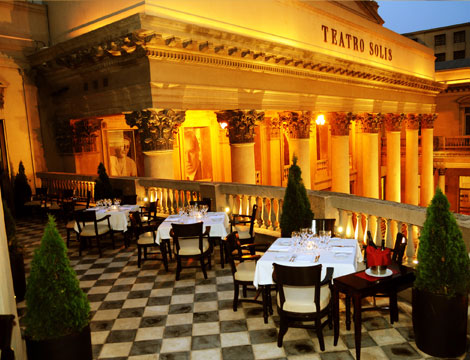 Payment
Payment of registration fees can be made by credit card (Visa and MasterCard), cheque, and wire transfer. For payments by cheque and wire, make sure we receive the payment within 3 weeks of completion of your online registration. The deadline to receive payments by cheque and wire is August 18, 2017. After this date, all payments must be done by credit card.
Cancellations/Refunds
To cancel your registration and receive a refund, a written request must be received by the TID 2017 Secretariat at This email address is being protected from spambots. You need JavaScript enabled to view it. , on or before August 18, 2017. Cancellation requests received on or before this date will be refunded less a $50 USD administrative fee, and the refund will be processed after the conference. There will be no refunds for cancellation notices/requests received after August 18, 2017. There are no refunds for no-shows.
Privacy Policy
To view the Privacy Policy Statement and/or the Terms and Conditions click here