Subscribe to Tribune PulseView PAST ISSUES

In the News
Featured Research Liver Frailty Index could identify cirrhosis patients at highest risk of death while waiting for transplants
April 18 - Cirrhosis is a common liver disease, affecting about 1 in 400 adults in the United States annually. Cirrhosis can lead to liver failure or end-stage liver disease, which requires a liver transplant for survival. But up to 25 percent of people who are on waitlists for liver transplants die before receiving one. A new way to measure physical frailty in people with cirrhosis of the liver may help to better identify patients who are most at risk of dying while waiting for a transplant, according to a new study. The research by an NIA- and NIDDK-supported team of investigators was published in the Jan. 17 issue of Gastroenterology.
---
World's first lung, liver transplantation in child performed in Russia
April 22 - The world's first successful combined transplantation of the lungs and liver in a child with cystic fibrosis has been performed at the V.I. Shumakov Medical Research Center in Moscow.
A word of caution on stem cell therapies for pulmonary fibrosis
April 22 - It is widely recognized that the field of regenerative medicine, which includes cell-based therapies such as stem cell treatments, holds a lot of potential for the treatment of pulmonary fibrosis. There continues to be extensive research into stem cell therapies to treat this patient population. However, these new treatments require evaluation and approval of efficacy and safety through rigorous clinical trials and regulatory review. Unfortunately, there are for-profit stem cell centres where practitioners offer unapproved stem cell therapies. These unproven treatments are being given at unregulated centres and may be putting pulmonary fibrosis patients at risk.
---
U.S. hospitals sue over new national liver transplant policy
April 23 - Hospitals and patients in the United States have sued to block a new nationwide liver transplant policy that they say will waste viable livers, lead to fewer transplants and likely cause deaths.
---
Upcoming Meetings and ANNOUNCEMENTS
IPITA 2019 LYON - France

Registration is open and preliminary program are both available.
CAST 2019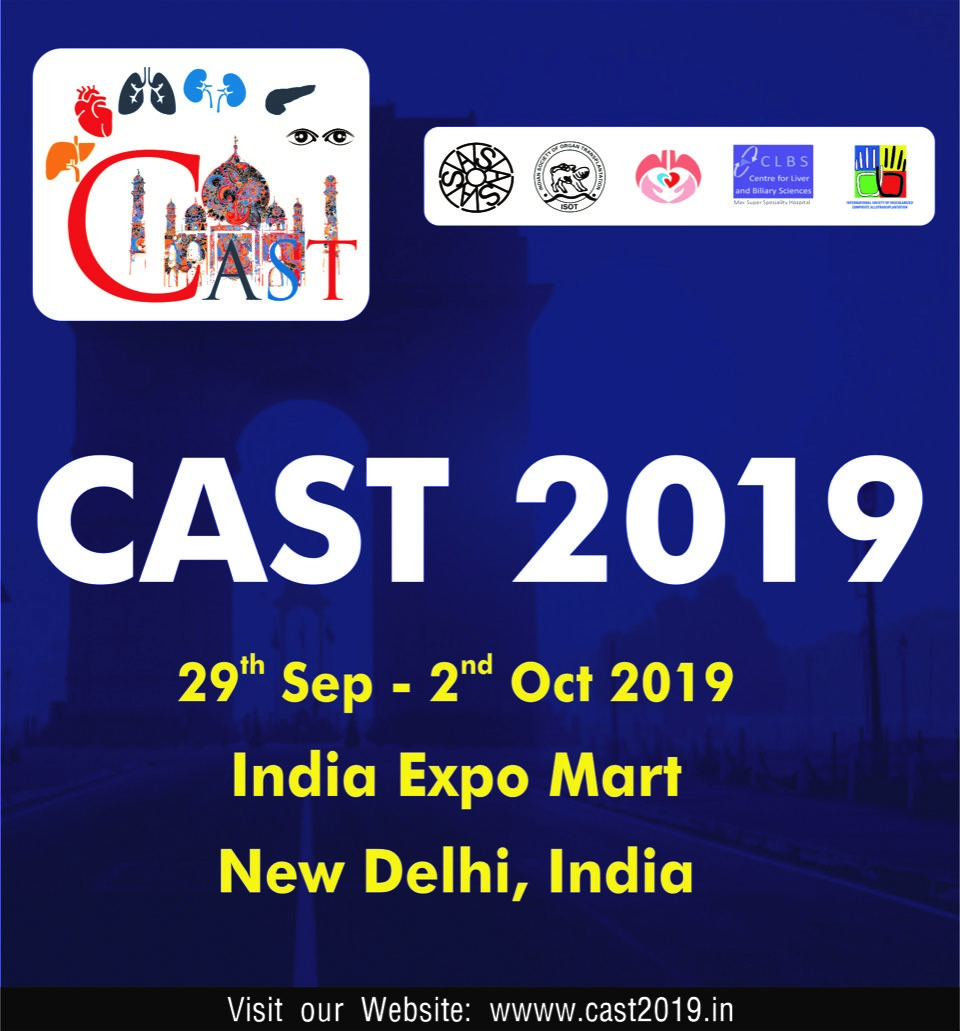 2019 TTS TRansplantation Science COmmittee NEWS 
Hold the Date - November 10-13, 2019
ITS 2019 is set for Nov. 10-13 in Clearwater Beach, Florida. Keynote speakers include Katherine High, President and Head of R&D at Spark Therapeutics, and Ronald Germain, chief of Laboratory of Immune System Biology and Lymphocyte Biology Section at the National Institute of Allergy and Infectious Diseases National Institutes of Health.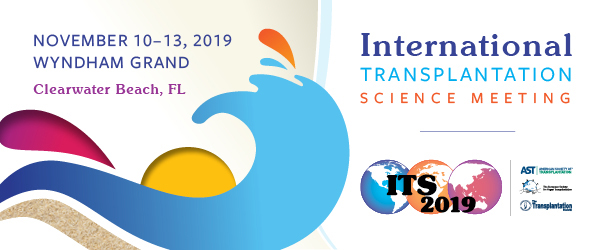 TID2019 - SAVE THE DATES!
PrE-MEETING TO ISODP 2019 - SAME VENUE ...one day prior!