Subscribe to Tribune PulseView PAST ISSUES
---
AUGUST 21 - Webinar announcement

TITLE: FIRST VCA (UPPER EXTREMITY)
WEDNESDAY, AUGUST 21, 2019 - 11:00 AM EDT (MONTREAL TIME)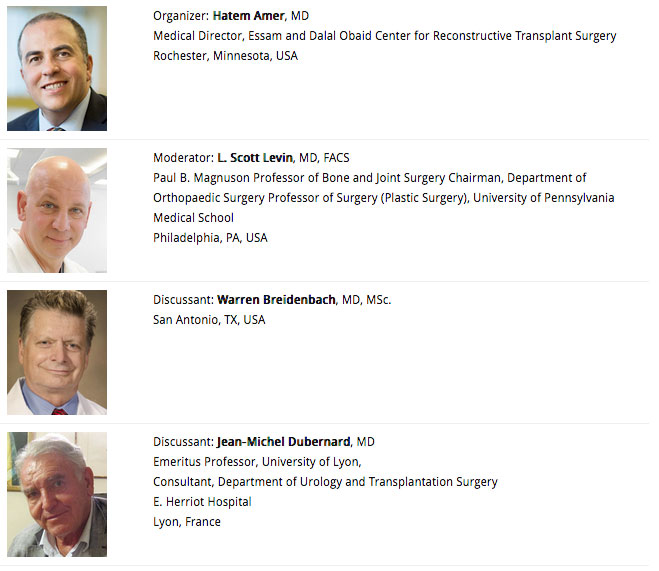 Objectives:
This webinar will provide Participants with firsthand insight from the pioneers of the field on how the first-hand transplants came to be and their vision for the future.
The speakers will critique the reasoning for attempting UE transplants, enumerate the steps taken prior to the first clinical cases and describe how the original teams were assembled.
CLICK HERE TO SIGNUP AND LEARN MORE
ISN-TTS SISTER TRANSPLANT CENTERS PROGRAM
The deadline to submit an application to the ISN - TTS Sister Transplant Centers Program is October 1, 2019 (for 2020).
The ISN-TTS Sister Transplant Centers Program is a joint partnership set up between ISN and The Transplantation Society (TTS) to create new kidney transplant centers and develop existing kidney transplant programs in emerging countries. This initiative encourages transplant centers to work together to increase opportunities for kidney transplant patients in developing countries.
CLICK HERE TO LEARN MORE
TTS Education Committee's Precision Medicine Webinar Series - NEW RELEASE!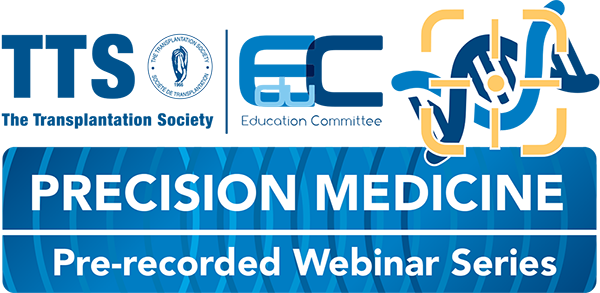 Last week we released the latest webinar in the series. Dr. Philip Halloran presents on the Molecular Microscope and the unmet need for precision pathological diagnosis. This webinar is moderated by Dr. Jon Kobashigawa. Still available, last month's webinar presented by Maarten Naesens on System Biology and precision Transplantation Medicine. Log in and take advantage of writing questions to the moderators and presenters in your own time.
*Note, you must be logged in to participate.
CLICK HERE TO VIEW
Transplantation - Highlighted Article
Dr. Joel Thomas Adler, Editorial Fellow, Transplantation
Impact of Donor Hepatectomy Time During Organ Procurement in Donation After CirculatoryDeath Liver Transplantation: The United Kingdom Experience
Farid SG, Attia MS, Vijayanand D; et al.
Transplantation April 2019 - Volume 103 - Issue 4 - p e79-e88.
In donation after circulatory death (DCD), the relationship of the time from aortic perfusion to hepatectomy and graft outcomes is not known. Farid and colleagues analyzed 1112 DCD donors in the UK. In multivariate analyses of graft survival, the most strongly associated factors were hepatectomy time of longer than 60 minutes, donors older than 45 years, cold ischemia time of longer than 8 hours, and previous abdominal surgery. While the impact of a prolonged hepatectomy time was found to be significant, it is one of a number of factors that impact outcomes and should not be considered in isolation.
CLICK HERE TO VIEW
Transplantation - WEEK'S MOST DOWNLOADED PAPER
CLICK HERE TO VIEW (OPEN ACCESS)
IN THE NEWS
Cyborg organoids offer rare view into early stages of development
August 8 - What happens in the early days of organ development? How do a small group of cells organize to become a heart, a brain, or a kidney? This critical period of development has long remained the black box of developmental biology, in part because no sensor was small or flexible enough to observe this process without damaging the cells.
---
CRISPR Gene Editing Is Being Tested in Human Patients, and the Results Could Revolutionize Health Care
August 6 - It's only been seven years since scientists first learned how to precisely and reliably splice the human genome using a tool called CRISPR, making it possible to think about snipping out disease-causing mutations and actually cure, once and for all, genetic diseases ranging from sickle cell anemia to certain types of cancer and even blindness.
---
Tiny liver grown in the lab. Here's what it can teach us.
August 6 - The fleshy blob looks essentially like a human liver, the vital internal organ that—among many functions—aids digestion and filters blood. But it didn't come from a person. Instead, scientists crafted this mini-liver from human cells, creating the most complex organ of its kind yet grown in a lab.
Ebola drugs show '90% survival rate' in breakthrough trial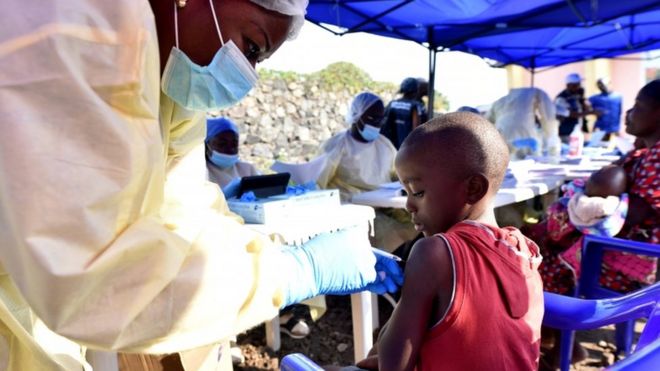 August 13 - Ebola may soon be a "preventable and treatable" disease after a trial of two drugs showed significantly improved survival rates, scientists have said.
---
Survival After Kidney Transplant Lower in SCD Patients Than Other Kidney Disease Patients, Analysis Shows
August 8 - Kidney disease is one of the leading causes of death among SCD patients. Kidney transplant is considered the best strategy to improve outcomes among the general population with kidney disease, but specific data for SCD patients is lacking. A group of researchers did a retrospective analysis of clinical and demographic parameters of 36 SCD patients who underwent kidney transplants.
Upcoming Meetings and ANNOUNCEMENTS