Subscribe to Tribune PulseView PAST ISSUES

---
Transplantation - WEEK'S MOST DOWNLOADED PAPER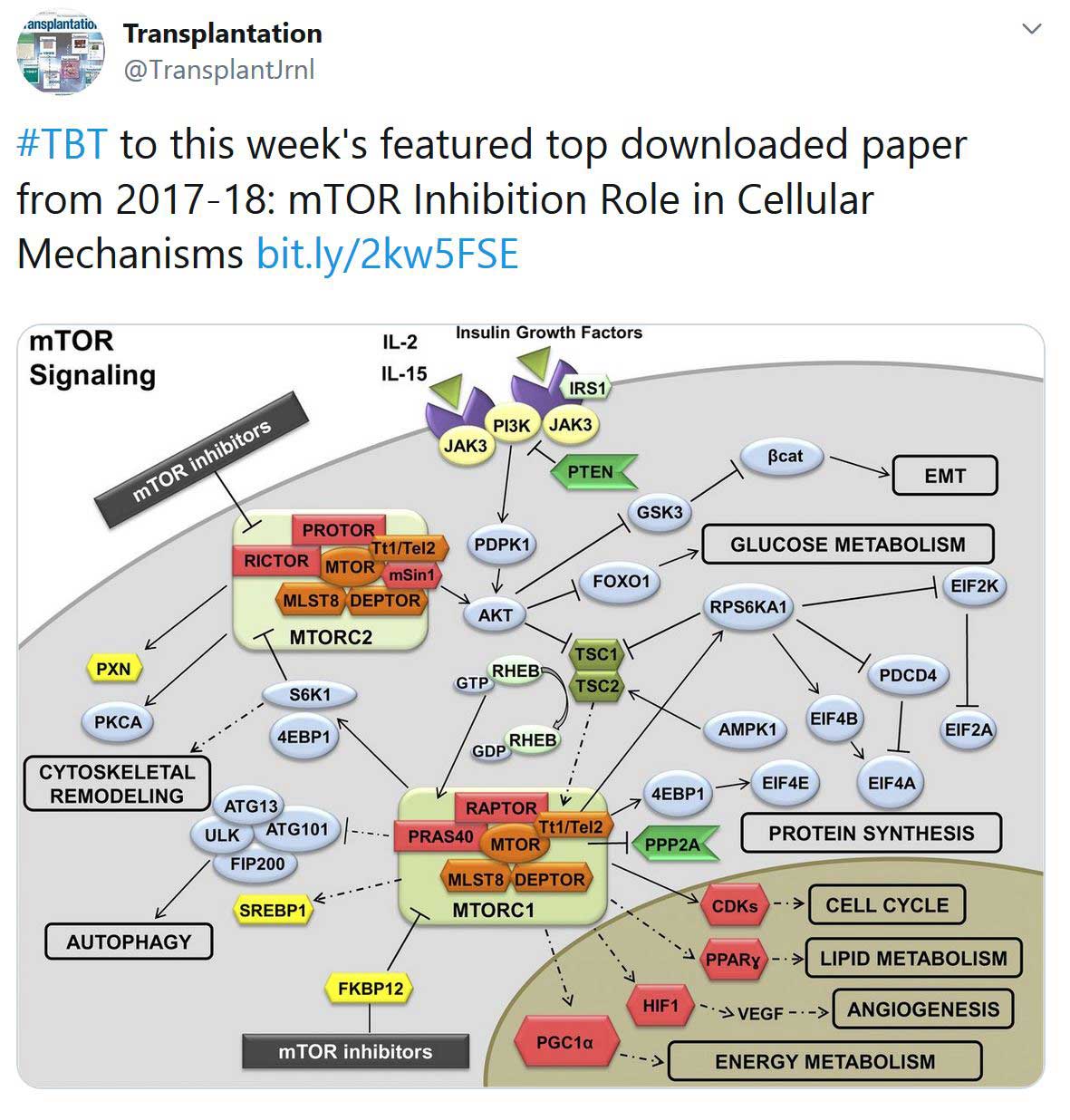 CLICK HERE TO VIEW (OPEN ACCESS)
ISN-TTS SISTER TRANSPLANT CENTERS PROGRAM - DEADLINE IS APPROACHING
The deadline to submit an application to the ISN - TTS Sister Transplant Centers Program is October 1, 2019 (for 2020).
The ISN-TTS Sister Transplant Centers Program is a joint partnership set up between ISN and The Transplantation Society (TTS) to create new kidney transplant centers and develop existing kidney transplant programs in emerging countries. This initiative encourages transplant centers to work together to increase opportunities for kidney transplant patients in developing countries.
CLICK HERE TO LEARN MORE
Transplantation Direct - Highlighted Article

Dr. Karen Keung, Editorial Fellow, Transplantation
Does Kidney Transplantation Affect Sleep and Fatigue in Patients With Kidney Disease?
Tandukar S, Hou S, Yabes J, et al.
Transplantation Direct: June 2019 - Volume 5 - Issue 6 - p e461
The role of kidney transplantation (KTx) in improving sleep-disordered breathing and fatigue in these patients in unclear. In this study of a prospective cohort of 77 patients with advanced chronic kidney disease (CKD) or end stage kidney disease (ESKD), 39 of whom subsequently underwent KTx, Tandukar and colleagues assessed changes in sleep apnea (SA) severity and fatigue using polysomnography and patient-reported symptom assessments respectively. At baseline, two-thirds of the CKD/ESKD patients had SA and the prevalence remained high at 56% even after KTx. There was no improvement in sleep apnea severity amongst patients with advanced CKD/ESKD after KTx compared to those not transplanted, although there were clinically meaningful improvements in patient-reported fatigue. Future studies with large sample sizes are needed to evaluate changes in sleep disorders and fatigue after KTx. ​
CLICK HERE TO VIEW
TTS Education Committee's Precision Medicine Webinar Series - LAST WEEK RELEASE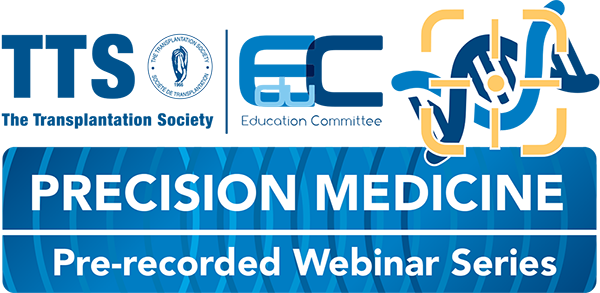 Last week release - the most recent webinar in the Precision Medicine Webinar Series. Dr. Maria Kaisar and Dr. Rutger Ploeg present on Bridging the Gap between basic and translational transplant research;the role of transplant biobanks. This webinar is moderated by Gören Klintmalm. Still available, the previous webinars in the series. Log in and take advantage of writing questions to the moderators and presenters in your own time.
CLICK HERE TO VIEW
TTS-ILTS PAIRED TRANSPLANT CENTERS PROGRAM
DEADLINE JANUARY 1, 2020

The TTS-ILTS Paired Transplant Centers Program is a collaboration between The Transplantation Society (TTS) and the International Liver Transplantation Society (ILTS) supporting new liver transplant programs in emerging countries.
VISIT WWW.TTS-ILTS.ORG FOR FULL DETAILS
IN THE NEWS
Face Transplant Recipient May Need a New Donor After Doctors Discover Tissue Damage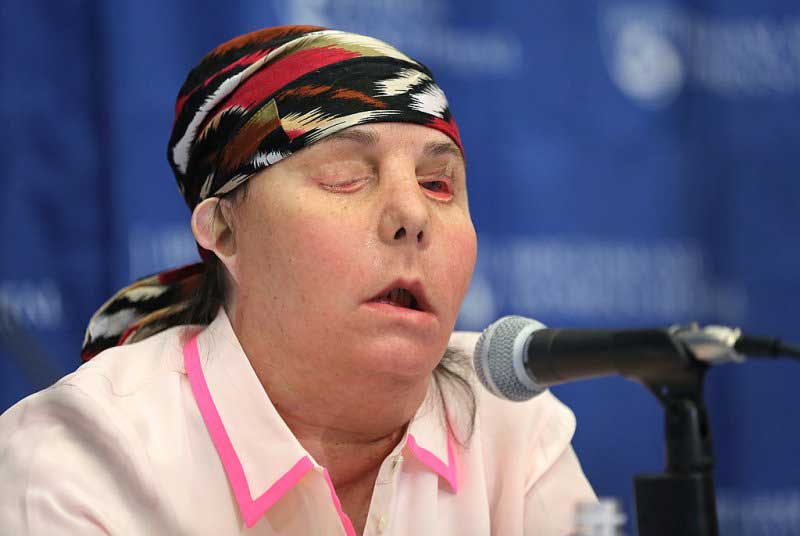 Sept 22 - A woman who was severely burned in a domestic violence attack in Vermont, US, is hoping for a second face transplant after doctors recently discovered tissue damage that likely will lead to the loss of her donor face.
---
UN welcomes 'most comprehensive agreement ever' on global health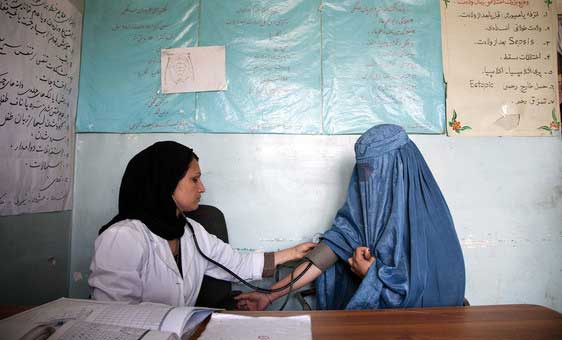 Sept. 23 - Describing it as an "important landmark" on our "journey to health for all", Secretary-General António Guterres welcomed the UN Political Declaration on universal health coverage, or UHC, which commits countries to advance towards full coverage for their citizens in four major areas around primary care.
MELD-GRAIL-Na score may improve liver transplant waitlist mortality prediction
Sept. 17 - Replacing serum creatinine with estimated glomerular filtration rate in a patient's MELD-Na score appeared to improve waitlist mortality prediction among patients with cirrhosis in need of a liver transplantation, according to study results published in Hepatology.
---
Evaluating the Correlation Between Atrial Fibrillation and Heart Transplantation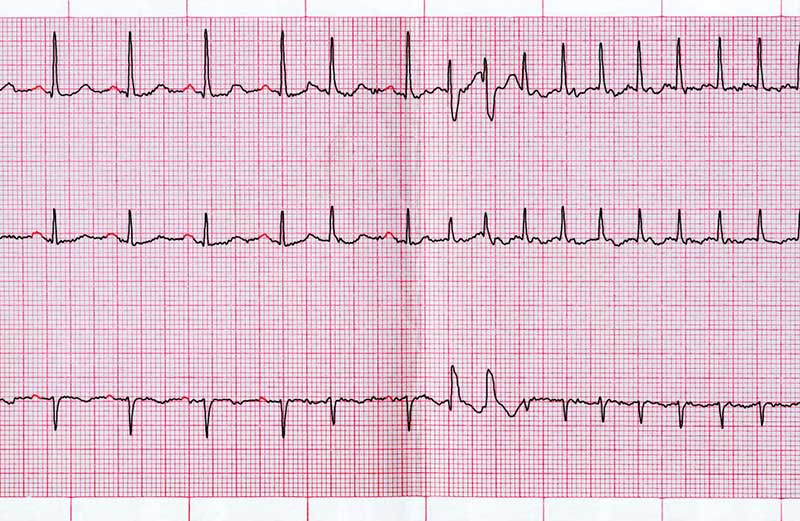 Sept. 20 - Atrial fibrillation-flutter (AF), an arrhythmia characterized by irregular contractions in the heart's upper chambers, is seen in up to 25% of patients after they receive a heart transplant. Data regarding the potential relationship between heart transplantation and AF are currently limited by the small scale of existing studies. To address this discrepancy, researchers from the University of Iowa Hospitals and Clinics analyzed the National Inpatient Sample (NIS) database to assess the prevalence of AF in patients who have undergone heart transplantation.
Upcoming Meetings and ANNOUNCEMENTS
Upcoming Declaration of Istanbul Custodian Group sponsored meetings

On 22 October 2019, the DICG and STALYC bring together representatives and professionals of 20 Latin American countries for a special symposium on Transparency in Organ Donation and Transplantation for Latin America just prior to the XXV Latin American and Caribbean Transplant Congress, in Merida Mexico. The objective of the meeting is the best understanding and search for strategies to prevent organ trafficking and transplant tourism in the Latin American region, it is sought to generate a joint document based on the conclusions of the event, all in line with the principles of the Istanbul Declaration and the Aguascalientes Document 10 years after its publication. On 24 October 2019, in the special DICG Session, leaders from around the world will discuss the role of the healthcare professional in preventing and combating organ trafficking and transplant tourism.

CLICK HERE TO VISIT THE STALYC 2019 WEBSITE
With the focus of organ trafficking issues in Asia, the DICG brings together regional and world leaders to discuss Asian specific challenges to develop and implement ethical transplant practices on 1 October 2019 at the 16th Congress of the Asian Society of Transplantation, in New Delhi, India.

TOND-TDTD - Save the dates - October 10-11, 2019!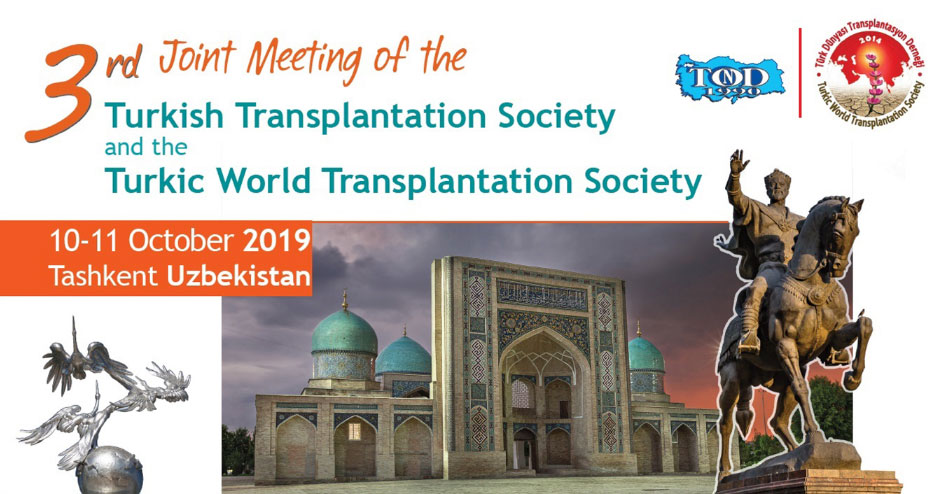 The 3rd Joint Meeting of the Turkish Transplantation Society and the Turkic World Transplantation Society will be held in Tashkent, Uzbekistan on October 10-11, 2019. The Scientific and Local Organizing Committees, comprised of international transplantation leaders, have developed a program that reflects current problems and represents a collection of scientific, educational, and practical information. The meeting will be an exciting opportunity for transplant professionals to share their expertise as well as their concerns regarding the development of the field in their own countries.
International Transplantation Science Meeting 2019
ITS 2019 is set for Nov. 10-13 in Clearwater Beach, Florida. Keynote speakers include Katherine High, President and Head of R&D at Spark Therapeutics, and Ronald Germain, chief of Laboratory of Immune System Biology and Lymphocyte Biology Section at the National Institute of Allergy and Infectious Diseases National Institutes of Health.