---
Call for Nominations - Transplantation Science Awards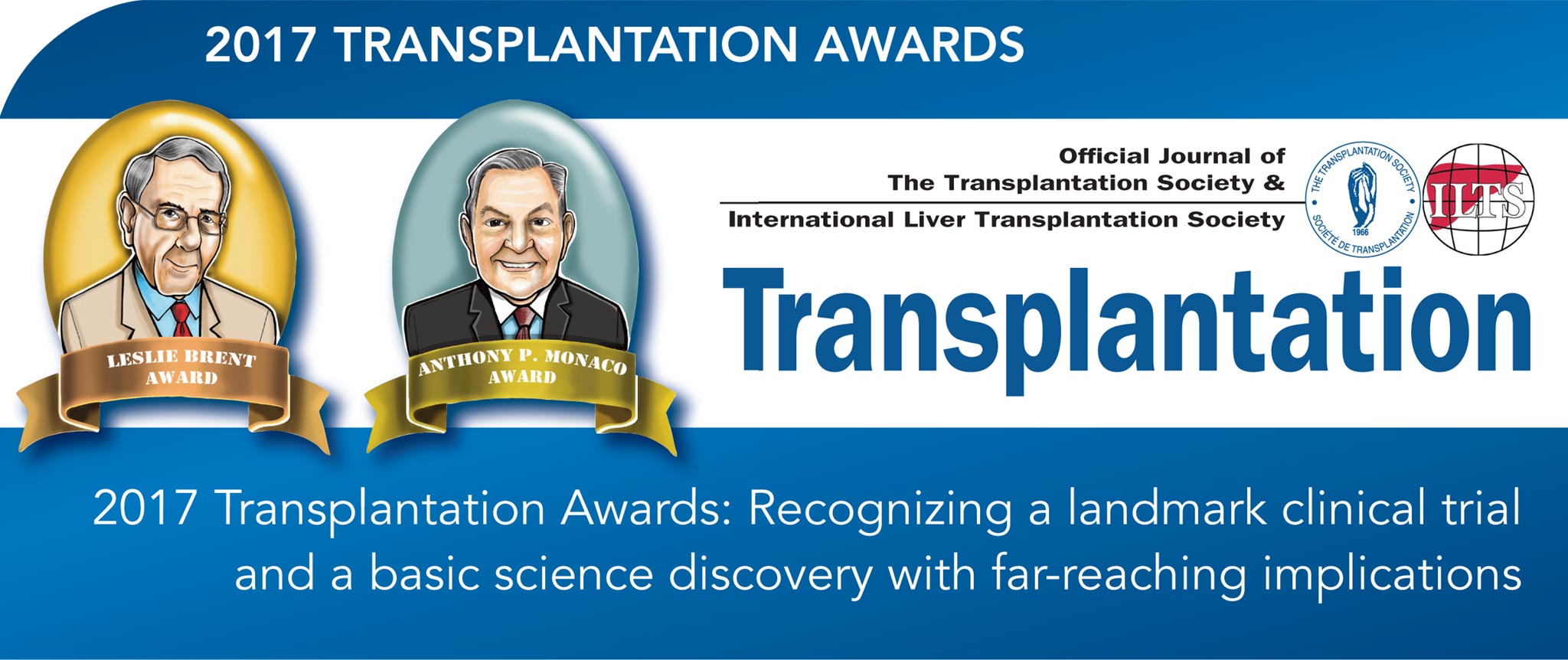 The Transplantation Science Committee together with The Transplantation Society and
Transplantation
are pleased to announce the best manuscripts published by the journal in 2017. Named after two pioneering giants, a selection committee that included editors of Transplantation, The Transplantation Society, in addition to members and chairs of the Transplantation Science Committee will select two winners amongst a very competitive group of publications.
This year's awards will recognize manuscripts with important implications for transplantation.
Submit your nominations by May 1, 2018. All manuscripts from 2017 are eligible.
Member News
Camillo Ricordi, Named a Fellow of National Academy of Inventors
Dr. Ricordi has been named a Fellow of the National Academy of Inventors (NAI). Election to NAI Fellow status is the highest professional accolade bestowed solely to academic inventors who have demonstrated a prolific spirit of innovation in creating or facilitating outstanding inventions that have made a tangible impact on quality of life, economic development, and welfare of society.
---
Other Articles
Young Members Corner - Lack of Qualified Nephrologists in Low-Income Countriesby Elmi Muller, Chair - Young Members Committee
University of Cape Town Course Announcement: Organ Donation - From Death to Life
In the News
Cardiovascular imaging identifies heart transplant graft rejection before symptoms
Our Medicare policy for kidney transplants is totally irrational
3D-printed 'living ink' developed to aid organ transplants and clean up pollution
Should We Perform Head Transplants?
Reduced Demand, Increased Supply: Innovations Brightening Liver Transplantation Outcomes
Brain remaps itself in child with double hand transplant Organs
'Prehabilitation' May Be Key to Obtaining Improved Liver Transplantation Outcomes
Many donor kidneys that are discarded may be suitable for transplantation