Awards: The Medawar Prize
Medawar Prize - Call for Nominations |
Deadline  - January 31, 2018
---
The 2018 Medawar Prize is sponsored by:
---
Click here to download the nomination form AS MS Word DOCUMENT
---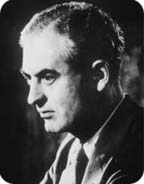 The Medawar Prize, named after Society co-founder Sir Peter Medawar, is recognized as the world's highest dedicated award for the most outstanding contributions in the field of transplantation. The Medawar Prize has been awarded at each of our Society's biennial Congresses since 1990.
The award recognizes the outstanding investigators whose contributions have had such a profound influence on the field of organ transplantation. The Medawar Prize is universally considered to be commensurate with the most outstanding world prizes for scientific achievement.
Select a year to view details:
2016 2014 2012 2010 2008 2006 2004 2002 2000 1998 1996 1994 1992 1990
2016
2014
2012
2010
2008
| | | |
| --- | --- | --- |
| Jean Michel Dubernard |   |   |
2006
| | | |
| --- | --- | --- |
| Carl G. Groth | Pekka Hayry | Sir Peter Morris |
2004
| | | |
| --- | --- | --- |
| John S. Najarian | Paul S. Russell | Richard L. Simmons |
2002
2000
| | | |
| --- | --- | --- |
| Ray Owen | Robert Schwartz |   |
1998
| | | |
| --- | --- | --- |
| Fritz Bach | Anthony Monaco | Felix Rapaport |
1996
| | | |
| --- | --- | --- |
| Jean Dausset | Paul Terasaki | Jon van Rood |
1994
| | | |
| --- | --- | --- |
| Leslie Brent | Rupert Billingham | Morten Simonsen |
1992
| | | |
| --- | --- | --- |
| Sir Roy Calne | Thomas Starzl | Norman Shumway |
1990
| | | |
| --- | --- | --- |
| James Gowans | JFAP Miller |   |