CTRMS 2017 Congress
2017 CST CTRMS Joint Scientific Meeting
World Trade and Convention Centre
Halifax, Nova Scotia, Canada
September 26-29, 2017
Who:

Canadian Society of Transplantation and the Cell Transplant and Regenerative Medicine Society – 500 delegates
What:

A perfect blend of clinical and science in their own Plenaries, Workshops, Debates, Panel Sessions but also where the two disciplines intersect
Highlights:
Gene editing
CRISPR
Ex-vivo Organ Perfusion
Blastocyst Complementation
Tolerance
Is the future of transplantation human or animal?
Guest Speaker's (50):
James Shapiro – Islets, Edmonton, AB
Giuseppe Mazza – Regenerative Medicine and Tissue Rengineering, London UK
Alejandro Soto-Gutierrez – Decellularization/Recellularization, Pittsburgh, USA
Tim Kamp – Cardiomyocytes, Madison, USA
Partnering organizations include: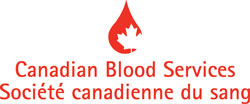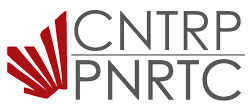 Pre-conference Meeting:
CST Astellas Fellows Symposium – 25 Faculty, 80 Fellows
Poster sessions – 180 posters plus!
Exhibit Hall – 25 sponsoring organizations
Social event
Register for the Conference:
Early Bird Pricing in effect until May 31, 2017
Abstracts are Now Open:
Hotel Reservations:
Book your group rate for 2017 CST CTRMS Joint Scientific Meeting. LIMITED Space – book early
Fun Facts:
Halifax is on the Atlantic Time Zone.
Halifax is closer to Dublin, Ireland than it is to Victoria, British Columbia.
Halifax boasts the second largest ice free natural harbour in the world after Sydney, Australia.
There are more pubs per capita than any other city in Canada. That might have something to do with the fact below.
There are six degree granting universities in Halifax:

Dalhousie University
Mount Saint Vincent University
Saint Mary's University
Nova Scotia College of Art and Design
Nova Scotia Community College
The Atlantic School of Theology

There are 81 post secondary students per 1000 people, three times the national average.
Halifax has a strong connection to the Titanic sinking. There is a permanent Titanic Museum at the Maritime Museum of the Atlantic.
Seafood is one of the great things you'll find in abundance. Look for lobster, Atlantic salmon and Digby scallops on restaurant menus.