CTS-IXS 2011 Congress Update
---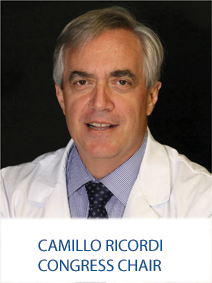 The past decade has witnessed more information emerging from the biomedical fields than the preceding 3000 years. However, global health is threatened by an exponential growth of degenerative disease conditions with only modest increase in longevity, but not disease-free lifespan. Old models of academic and corporate translational research are increasingly less effective and inadequate to address escalating health care costs worldwide. Improving longevity in disease-free conditions will require the development of novel, clinically applicable strategies for the replacement, repair and regeneration of failing or injured tissues and organs. Cellular therapies, stem cells, and regenerative medicine strategies (Cell Transplant Society - CTS), together with the potential for utilization of animal derived cells, tissues and organs (International Xenotransplantation Association – IXA) are emerging in what could become the next technological revolution, after software, communications and renewable energy.
The 2011 Joint Meeting will bring together world leaders in xenotransplantation (IXA) and in cellular therapies, tissue engineering, biomaterials, nanotechnologies, stem cells and regenerative medicine (CTS) to catalyze an unprecedented level of scientific and translational exchange in these complementary fields of science and technology. The joint meeting will also represent an opportunity to bring together world leading scientists and business leaders to catalyze unprecedented collaborative efforts, from basic science to applied research and delivery of novel therapeutic solutions to humankind.
I am particularly honored to serve as Chair of the 2011 CTS-IXA Joint Congress which will also mark the 20th Anniversary of the Cell Transplant Society. I am confident that this will represent another memorable event in Miami and another outstanding opportunity to learn, share and synergize efforts.