Japanese Parliament approved a new brain-death law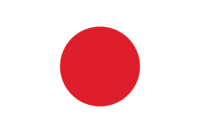 It was more than 10 years ago when the brain-death law was first accepted to our society after several decades of confusion and discussion on brain-death and organ donation. The old brain-death law defines the brain-death only for those who are more than 15 years old and have signed their will to donate on donor cards before actual death occurs. The law is so strict that there are only 81 diseased donor donations until present.
Besides, many of sick patients, particularly children who could be saved only by organ transplantation, kept seeking ways to receive treatments abroad. A new brain-death law, approved on July, 13th at the Japanese Parliament, defines that the brain-death is the death of human being and that organ donation from diseased donors is allowed at any age groups whenever the family member approve. The act becomes effective from next July, and surely promotes organ transplantations in Japan.
On behalf of the Japanese Society of Transplantation and Dr. Satoshi Teraoka, President of the Society, I would like to express cordial gratitude to all of the members and the Council of The Transplantation Society, especially to Prof. Jeremy Chapman, Dr. Francis Delmonico and Dr. Luc Nöel, for strong support and encouragement given to us to reach to this end.
Without the Declaration of Istanbul, transplantation activity in Japan would have been remained in chaos as before. Now, Japan is ready to start and accelerate!