IXA Update - Highlights of the IPITA-IXA Joint 2009 Congress, Venice, Italy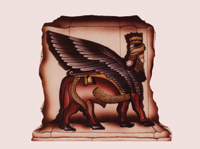 The Joint Meeting IPITA-IXA was held in Venice (Italy) on 12-18 October 2009. This conference has represented a unique opportunity for over 600 scientists and clinicians from all over the world to reconvene and share knowledge on advancements acquired in the last 2 years in these specific fields.
In particular, as far as xenotransplantation is concerned, very promising data were presented, especially with regard to xenotransplantation of cells. In this context, long-term survival of diabetic primates with normoglycemia has now been obtained reproducibly in several laboratories around the world. This leads to the perception that successful clinical islet xenotransplantation may become a realistic therapeutic option in the not-too-distant future. To this end, under the expert guidance of Dr. Bernhard Hering, the IXA has assembled a Consensus Statement on "Conditions for undertaking clinical trials of porcine islet products in Type 1 diabetes" that was released in Venice.
Congratulations to Gina Rayat (Edmonton), Leo Buehler (Geneva) and Kaz Yamada (Boston) who have been elected as new IXA councilors, to Peter Cowan the new secretary /treasurer of IXA, and to Bernhard Hering, President-Elect.
Special congratulations also go to Dr. David Cooper who received the IXA Honorary Award for his outstanding contributions to the field of xenotransplantation.
Finally, a special thanks from the IXA membership and Council to our past-president, Robin Pierson, for his first-class commitment and excellent leadership demonstrated throughout his presidency.
| | |
| --- | --- |
| | Richard Pierson – III  President of IXA, David Cooper,Emanuele Cozzi –President Elect, Peter Cowan–Secretary Treasurer |
| | IXA 2009 TTS-Astellas Travel Grant recipients |