2010 TTS Recognition Awards

The 2010 TTS Recognition Awards were presented
at the XXIII International Congress of The Transplantation Society
in August to individuals who have made
a major international impact in the field of transplantation.
---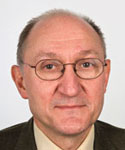 Jan Paul Marth Lerut
TTS | Novartis Award for Outstanding Investigator Driven Clinical Trial
---
Jan Paul Marth Lerut, Belgium, was trained in General Surgery at the Katholieke Universiteit Leuven (KUL) (B), the H.Heine University of Dusseldorf (G) and at the Université catholique de Louvain (UCL) (BE).
From the start of his surgical career he was very involved in the field of organ transplantation and donation. This interest resulted in a hepatobilio-pancreatic and transplantation fellowship done during the years 1982 and 1983 at the University Paris-Sud - Centre Hépatobiliaire under the lead of Prof. H. Bismuth and at the University of Pittsburgh Medical Center (UPMC) under the lead of Prof. Thomas E. Starzl.
He was director of the abdominal transplant program at the Inselspital University of Bern (CH) from 1987 to 1991.
Currently he is Professor of Surgery, Director of the Abdominal Transplant Unit of the University Hospital Saint Luc and Director of the UCL Transplant Center in Brussels.
Supported through an unrestricted education grant from:

---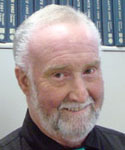 J. Michael Cecka
TTS | Novartis Award for Outstanding Contribution to the Evidence Base for Transplantation
---
J. Michael Cecka, USA, is a transplant immunologist and Professor in the Department of Pathology and Laboratory Medicine, who serves as the Director Clinical Research in the UCLA Immunogenetics Center. He received his PhD in Microbiology at UCLA and did postdoctoral studies on the chemistry, genetics and function of major histocompatibility complex antigens at the California Institute of Technology, University College in London and the University of Basel. He returned to UCLA in 1982 and joined the UCLA Tissue Typing Laboratory, which became the UCLA Immunogenetics Center, to work in human transplantation immunology. He has participated in the development of the Organ Procurement and Transplantation Network and the United Network for Organ Sharing National Registry of Transplant Recipients from 1988-2000. He managed and served as Director of the UNOS Kidney Transplant Registry from 1992-2000. He currently serves as Chair of the UNOS Histocompatibility Committee. His research is focused on the causes of long-term deterioration and loss of kidney function in renal transplant recipients and the role of the immune system.
Supported through an unrestricted education grant from:

---
Sung-Gyu Lee
TTS | Genzyme Award for Innovation in Surgery and Technology
---
Sung-Gyu Lee, Korea, is currently Professor of Surgery, Director of Organ Transplantation and of Liver Cancer Center, and Chief in Division of Hepato-Biliary Surgery and Liver Transplantation at the Asan Medical Center of Ulsan University Medical School, Seoul, Korea.
He underwent the Fellowship at the Lahey Clinic & New England Deaconess Hospital in Boston, USA in 1986.
He also served as Visiting Professor of Liver Transplantation at Medizinische Hochschule Hannover, Hannover, Germany in 1992. He initiated living-donor liver transplantation in Korea from 1994. He first developed the modified form of right-lobe liver graft and the Dual Grafts Transplantation in the world in 1998 and 2000, respectively.
His major field includes Adult Living-Donor Liver Transplantation, Oncological Surgery for Hepatocellular Carcinoma and Perihilar Cholangiocarcinoma.
Supported through an unrestricted education grant from:

---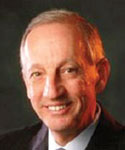 Ronald A. Busuttil
TTS | Genzyme Award for Education and Training in Transplantation
---
Ronald A. Busuttil, USA, is the Longmire Distinguished Professor and Executive Chairman of the David Geffen School of Medicine at UCLA Department of Surgery and Chief, Division of Liver and Pancreas Transplantation. In 1984, he established the Liver Transplant Program which has developed into one of the world's largest centers. Clinical activities encompass the entire spectrum of liver transplantation and hepatobiliary surgery for adults and children. He and his team have performed 5000 liver transplants and he is internationally recognized for his expertise in transplantation and liver surgery.
Dedicated to teaching and advancing the field, his training program in transplant surgery is among the foremost in the world. He has trained over 200 surgeons from the US and abroad. Currently, his basic science research is focused on ischemia-reperfusion injury of the liver and his laboratory trains research fellows in basic science disciplines.
Supported through an unrestricted education grant from:

---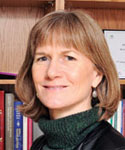 Megan Sykes
TTS | Roche Award for Outstanding Achievement in Transplantation (Basic)
---
Megan Sykes, USA, demonstrated that donor lymphocyte infusions given to established mixed hematopoietic chimeras mediate lymphohematopoietic GVH responses that achieve GVL without GVHD, and that host APC are required to induce GVL. She showed that the absence of inflammation in epithelial GVHD target tissues is critical for GVHD avoidance and that TLR stimuli can promote GVHD in this setting. These results led to clinical trials achieving mixed chimerism across haplotype barriers without GVHD using non-myeloablative conditioning, and showed that DLI can mediate GVHR without GVHD in patients. These observations permitted trials of combined kidney and BMT in patients, intentionally achieving tolerance in humans for the first time. Her animal work demonstrated that mixed chimerism induced with T cell-depleting non-myeloablative regimens leads to central deletional tolerance and showed that costimulatory blockade can replace host T cell depletion, achieving specific, deletional peripheral tolerance. She achieved mixed xenogeneic chimerism with non-myeloablative conditioning and identified resistance and tolerance mechanisms. She showed that chimerism also leads to NK cell and B cell tolerance and elucidated mechanisms of B cell tolerance. She pioneered xenogeneic thymic transplantation to achieve T cell xenotolerance. This led to successful pig-to-primate renal xenotransplantation, in which αGal knockout porcine xenografts were accepted long-term.
Supported through an unrestricted education grant from:

---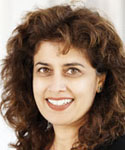 Minnie Sarwal
TTS | Roche Award for Outstanding Achievement in Transplantation (Clinical)
---
Minnie Sarwal, USA, is Professor of Paediatrics and Immunology and Director of the Paediatric Kidney Transplant Program at Stanford University, California, USA. She graduated from Calcutta Medical College, India and Guy's Hospital, London, UK, before completing the Diploma in Child Health at London and a doctorate in Molecular Genetics at Cambridge University, Cambridge, UK with Nobel Laureate Sydney Brenner.
Her research interests are truly translational, and are centered on the immunological basis of graft dysfunction and acceptance, using genomic and proteomic approaches, as well as immunosuppression clinical trial designs. She directs her basic science lab (http://www.sarwal.stanford.edu) at Stanford University and has pioneered numerous multicentre clinical trials in this field, including the first NIH funded randomized trial on steroid avoidance and Genentech funded rituximab trial for acute rejection in pediatric renal transplantation.
Supported through an unrestricted education grant from:

---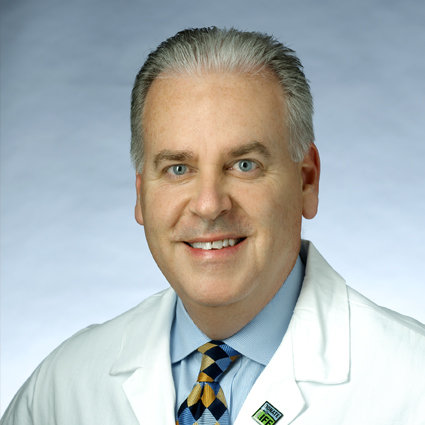 David K.C. Cooper
TTS | Roche Award for Excellence in Translational Science
---
David K.C. Cooper, USA, studied medicine at Guy's Hospital Medical School of the University of London (now merged with King's College London), where he also carried out research in heart storage for the PhD degree. He subsequently trained in general and cardiothoracic surgery in Cambridge and London before taking up an appointment in cardiac surgery at Groote Schuur Hospital in Cape Town. There, with Winston Wicomb, he developed a hypothermic perfusion device to store donor hearts, initially in large animals and subsequently in the clinical program. With Dimitri Novitzky, he investigated the detrimental effects of brain death on donor organ function in pigs and baboons before establishing thyroid hormone therapy in the management of potential organ donors in clinical transplantation. In 1987, he relocated to the Oklahoma Transplantation Institute in Oklahoma City where he continued to work in both the clinical and research fields; with colleagues, he identified the importance of the Gal antigen in xenotransplantation. After 17 years as a surgeon-scientist, he decided to concentrate his attention on research, initially in the TBRC at the MGH and subsequently at the Thomas E. Starzl Transplantation Institute at the University of Pittsburgh. For the past 25 years, his major interest has been the xenotransplantation of organs or islets in pig-to-nonhuman primate models.
Supported through an unrestricted education grant from:

---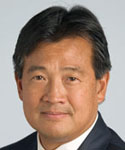 John Julian Fung
TTS | Roche Award for Worldwide Impact in Transplantation
---
John Julian Fung, USA, is the Chairman of the Department of General Surgery at the Cleveland Clinic and was the former Chief of the Division of Transplant Surgery at the University of Pittsburgh. He received his B.A. from the Johns Hopkins University in 1975, followed by a Ph.D. in Immunology in 1980 and M.D. in 1982 from the University of Chicago. He completed his surgical residency at the University of Rochester, and a transplant surgery fellowship at the University of Pittsburgh, under the guidance of Dr. Thomas Starzl. In 1989, he joined the faculty at the University of Pittsburgh, and rose to hold the tenured position as the inaugural Thomas E. Starzl Professor in Surgery. He joined the Cleveland Clinic in 2004 and is currently Professor of Surgery at the Lerner College of Medicine at Case Western University. He is the Medical Director for Allogen Laboratory and Director of the Transplant Center at the Cleveland Clinic.
Supported through an unrestricted education grant from:

---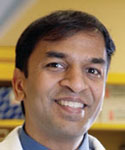 Atul Humar
TTS | Roche Award for Transplant Infectious Disease
---
Atul Humar, Canada, is Director of Transplant Infectious Diseases and Associate Professor of Department of Medicine at the University of Alberta in Edmonton, AB, Canada.
His primary area of research interest is in translational studies of herpesvirus infections in transplant recipients. This includes molecular diagnostics for CMV, as well as host and viral factors that affect CMV disease development and response to therapy. His other research interests include the effect of other herpesvirus infections on CMV and how novel viral infections may impact transplant patients. He is involved in projects that bring the transplant infectious diseases community together. These include organizing conferences, or multi-center collaborative efforts involving either research or education.
Supported through an unrestricted education grant from: