New leadership at TTS International Headquarters
---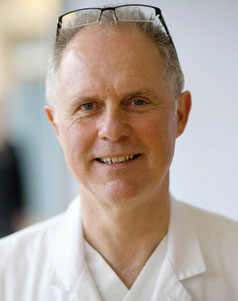 Henrik Ekberg
TTS is pleased to announce its new Director of Medical Affairs: Henrik Ekberg. Dr. Ekberg is no stranger to TTS: he currently serves as Treasurer for TTS's Executive Council and has been the Editor-in-Chief of our newsletter Tribune for several years. He also occupied the role of TTS Councilor for Europe from 2004 until 2008. These past experiences have certainly given him important insights into how the Society works and will further aid him in his task of managing headquarters' operations and developing new programs.
His professional career in transplantation is extensive and will also facilitate his role in fostering relationships with international, national and regional organizations. He is the Senior Transplant Surgeon at the University Hospital in Malmö, Sweden since 1988 and Professor of Transplant Surgery at Lund University since 2001. His main research interest concerns immunosuppression in renal transplantation. He has had an active role in a large number of multicenter clinical trials, for example the CAESAR and the Symphony studies. He has also participated in the work groups for the KDIGO Guidelines published in November 2009 in the American Journal of Transplantation where he is one of the Associate Editors. He also sits on the editorial board of the medical journals Transplantation, Clinical Transplantation and Transplant International. Moreover, he is a member of the Scientific Advisory Committee of the Roche Organ Transplantation Research Foundation and has been Vice-President for the European Society of Organ Transplantation (ESOT).
We are confident that Dr. Ekberg will bring tremendous experience and energy to the DMA role for the next few years and we are pleased to welcome him to the team.