World Organ Donation Day, New Delhi India
---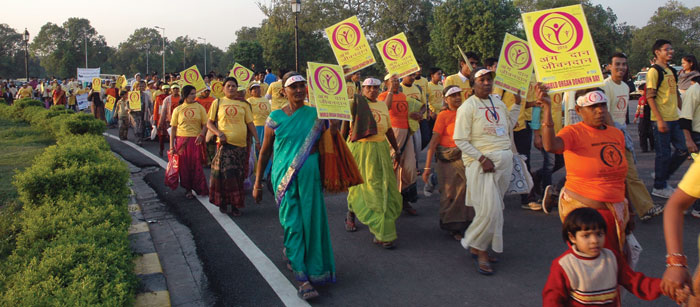 If you have seen the film Gandhi, you will recall that his funeral scene took place in Delhi with a million mourners along the enormous Rajpath that leads from the Presidential Palace to the Gate of India. The Health Department of India arranged for World Organ Donation Day to be held in the shadow of the Gate of India, with the officials of the city and federal authorities displaying their support for organ donation and transplantation in India. There is a new emphasis on donation from deceased organ donors and a determination to build the transplantation programs that the community in India needs to treat the enormous number of people otherwise reliant on dialysis or dying of liver failure.
There was also an impressive conference held in the government congress centre in New Delhi on November 28th and 29th, 2010 that brought a large number of both Indian specialists and international visitors to focus on the task of creating momentum in India for organ donation after death. TTS was well represented as always, as was the Fair Transplant Foundation and the WHO. The task is of course gigantic – 1.3 billion people, many different languages and religions, two economies – urban and rural, a developing hospital capacity, but a continuing brain drain of skill from the country. How many expatriate Indian nephrologists, hepatologists and surgeons are working in your country? World Organ Donation Day provided a centrepiece for discussion of these issues.
Always unforgettable, always incredible India (to echo the advertising), the public events included a school children's art contest and the events at the Gate of India. Like previous World Organ Donation days such as those in Berlin and Osaka, the day provides an opportunity to connect the world to the issues of organ and tissue donation through the Internet, but it is clear that the largest impact of the event is in the home country. The next one is in Cape Town, South Africa and we all must look forward to seeing the added African texture and colour that certainly will be on show there.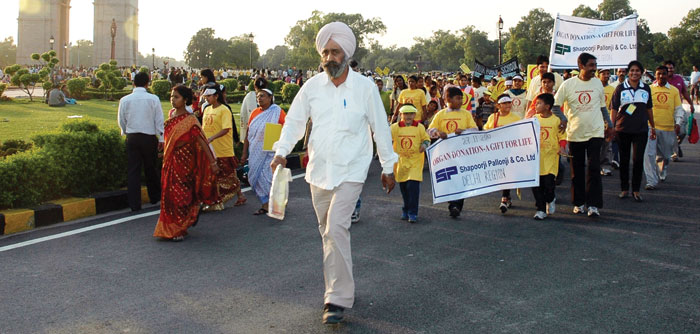 World Organ Donation Day in New Delhi, India