President's Message
---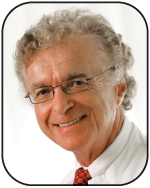 Gerhard Opelz
Dear Members,
2011 is a year that falls between TTS International Congresses and thus a year during which TTS Section meetings take place. I am sure that you will find a meeting that addresses your interests. Details can be found in this newsletter and updates are shown continuously on the TTS website: www.tts.org.
Special events, such as the Global Forum held in Montreal for educating school children on matters of organ donation or the deceased organ donation conference in Macedonia that aimed at increasing donation from deceased donors in South-Eastern Europe, took place under TTS leadership or with substantial TTS involvement. With this, TTS fills the leadership role that its members in countries around the world expect and have grown accustomed to.
Virtually invisible to the TTS membership but very much active are the preparations for the Berlin 2012 TTS World Congress. In terms of organizing a large international congress like this one, a year to go means "only a year to go". Already, organizational and program committees have been formed and are busy at work. Meeting schedules, social programs and special events must be planned with great care. TTS executives are interacting with the local organizing committee under the chairmanship of Prof. Peter Neuhaus to ensure another success in the series of TTS congresses, both professionally and socially. The city of Berlin, with its rich cultural and historical background and its reputation for being a world capital of modern entertainment, is a venue that will provide something of interest for everyone.
July 15th-19th, 2012 are the dates to mark on your calendars. We look forward to welcoming you to what promises to be a great scientific and social event in Berlin 2012. For up-to-date information, visit the Congress website at www.transplantation2012.org.

Gerhard Opelz