DMA Report
---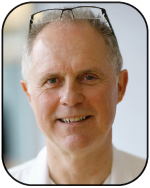 Henrik Ekberg
The year 2011 is an alternate year for The Transplantation Society, meaning that there is no TTS Congress but instead a great number of smaller specific conferences and other meetings, in particular those of TTS Sections.
At the moment of writing this, we were looking forward to the 13th World Congress of IPITA in Prague, Czech Republic, June 1st-4th. The venue was centrally located in a beautiful city in the midst of Europe and an exiting program of basic and clinical research in pancreas and islet transplantation was offered.
Only ten days after this meeting, on June 11th-14th, we had the XII TTS Basic Science Symposium in collaboration with ESOT in Boston, Cape Cod. An outstanding group of scientists from academia and research institutions from around the world were brought together to promote basic as well as translational research in the field of transplantation. Over 200 delegates were in attendance from 20 countries.
On September 15th-18th, the XII International Small Bowel Transplant Symposium will be hosted by ITA in Washington, DC. The Local Organizing Committee aims to broaden the scope and involvement of clinicians and scientists in related fields and have chosen "Prospectus: the next decade of intestinal failure and transplantation" as the theme of this year's meeting.
In late October, 23rd-26th, the CTS-IXA Joint International Congress invites you to Miami for world-class workshops and vigorous discussions to help you catch up with the latest developments in the exciting field of cell transplantation, stem cell therapies and regenerative medicine.
Towards the end of 2011, on November 27th-30th, the 11th Congress of the International Society for Organ Donation and Procurement will be meeting in Buenos Aires, Argentina. The scope is to improve organ donation and in addition to the scientific program, networking is vital. ISODP, together with TTS and WHO, is developing collaboration in countries around the world to improve the performance in organ donation.
This past May, I participated in a pioneering meeting in Montreal, the 1st TTS Global Forum, on education about organ donation and transplantation for school children chaired by Marcelo and Felix Cantarovich and the Education committee. Experiences from projects and programs in many countries such as Argentina, Brazil, Canada, Philippines, Sweden and Spain were shared. Participants were convinced that reaching out to the children is a way of both educating future generations and helping their families' understand organ donation (read more about the Global Forum on page 4).
Earlier this year, in March, another important meeting took place: the 2nd International Conference on Transplantomics and Biomarkers in Organ Transplantation (see page 5 for more details). This is a very successful initiative of TTS in gathering scientists and clinicians in the forefront of translational research, and the next meeting is already scheduled for March 2012 in La Jolla, San Diego under the guidance of Daniel Salomon.
All talks at the Transplantomics meeting as well as the Education Forum may be listened to and watched at www.tts.org. Go to our home page and learn more about past and future events.