Montreal TTS Global Forum
---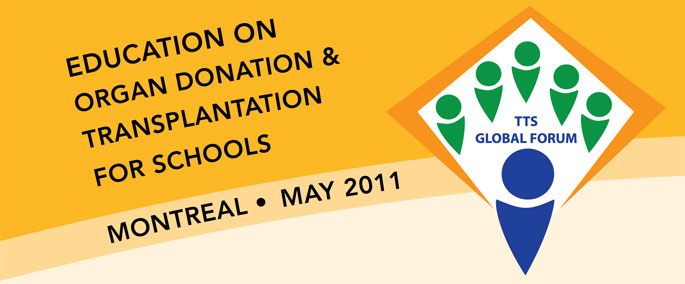 The 1st Global Forum focusing on education about organ donation and transplantation for school children took place in Montreal on May 13th-14th, 2011.
The goal of the Forum was to increase international collaboration in this area. The program included presentations by representatives from countries actively involved in education programs. Keynote speakers, school teachers and also representatives from monotheist religions participated in plenary sessions and workshops. Amongst the participants there were representatives from affiliated and non-affiliated TTS societies, organ procurement organizations, school boards and faculties of education.
There was a high level of interaction and understanding. Participants shared their motivation and passion to educate, proposed new messages to society and were eager to promote networking. There was willingness to include countries that did not attend and especially those without education programs for schools.
TTS will coordinate efforts in order to move this project forward, as highly suggested by the participants. A document summarizing the recommendations by the working groups will become available in the near future. To quote one of the participants: "this document will reflect the proceedings of a historical event".
The meeting was organized and sponsored by TTS with the collaboration of the Canadian Society of Transplantation. The Education Forum was chaired by Felix and Marcelo Cantarovich and was attended by over 40 representatives from 18 countries from all continents. Francis Delmonico and Henrik Ekberg from TTS executive group participated as speakers and chairs.
Presentations from the Education Forum are available at www.tts.org.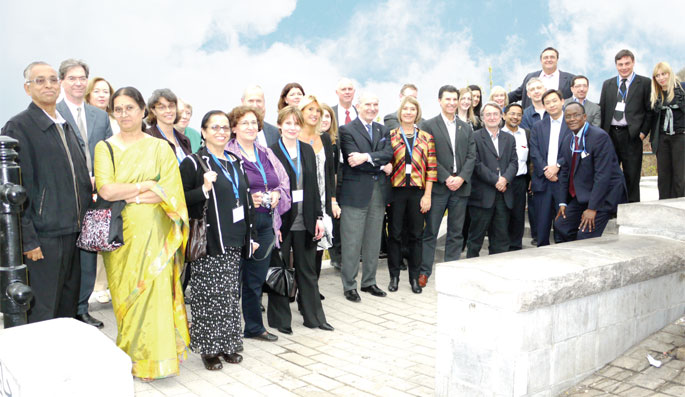 Participants of the Montreal TTS Global Forum