President's Message
---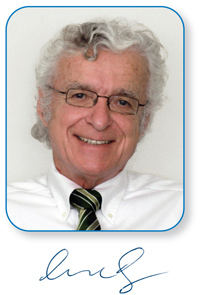 Gerhard Opelz
President
All TTS eyes are focused on Berlin, the venue of the 24th International Congress of TTS held on July 15-19, 2012. The international program committee has lined up first-rate plenary speakers, along with the highest-scoring peer reviewed abstracts for oral presentations. We look forward to an outstanding congress program, with top-level presentations from all fields of clinical organ transplantation as well as the transplant-related sciences. It is a pleasure to welcome the world community of transplant professionals to Berlin.
As my term as President of TTS comes to an end, I look back on two interesting years that have brought multiple challenges. TTS has evolved to a membership of over five thousand, has become recognized as the world's leading society representing organ transplantation, and is interconnected with many related professional societies and authorities. Upholding the ethical standards of organ transplantation has been at the center of TTS attention through its close relationship with the Declaration of Istanbul Custodian Group. In addition, educational and training activities, international support functions (especially in countries in which transplantation is still in a developing phase), interaction with regulatory authorities and industry, and last but not least, the important scientific activities of the TTS Committees and Sections have rounded off the society's work during my term.
I have especially enjoyed seeing the development of the new TTS registry initiative in collaboration with the scientific CTS registry. Although this project is still in its infancy, it is gratifying to know that even in the short to medium-terms, many transplant centers around the world in need of documentation will benefit from this program. And in the long-term, a truly worldwide reference source of transplant data for scientific analysis and evidence-based guidance will eventually emerge as a result of this effort.
Throughout my presidency, I was fortunate to have been supported by an extremely cooperative Executive Group and society Council as well as a most competent staff at TTS International Headquarters. Altogether, there is much optimism for the future of this society. Already, plans for the TTS Congresses in 2014 in San Francisco and 2016 in Bangkok are taking on concrete shape, and the long list of activities in which TTS plans to be actively involved in the coming years fills megabytes of computer memory space. I am confident that TTS will continue to serve the world transplantation community well.