International Xenotransplantation Association Update
---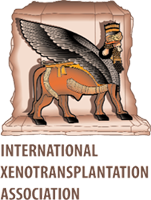 We are pleased to announce that the 12th International Xenotransplantation Association Congress (IXA 2013 Osaka) will be held on November 10-13, 2013 at the Osaka International Convention Center in Osaka, Japan. We have co-organized a special Clinical/Basic symposium on ABO incompatible/hyper-immune transplantation. This joint forum will be of special interest for transplant surgeons, physicians and scientists and will promote discussion of strategies for addressing antibody-mediated rejection and organ shortages: the two major obstacles in clinical transplantation. More specifically, the hot topics in the program will include:
• How can we overcome immunoresponses associated with presensitization?
• Update on preclinical organ and cell xenotransplantation
• Are we ready for clinical islet xenotransplantation?
• Advanced genetic engineering
• Zoonosis
In addition, we will also discuss potential uses of "Xeno" and "Regenerative" technologies to resolve the organ shortage.
Osaka is the capital city of the western province of Japan, located an hour's drive from the traditional old cities of Kyoto & Nara. We look forward to meeting and welcoming the international delegates to this thriving urban city surrounded by beautiful historic sites.