Director of Medical Affairs Report
---
Changes at IHQ Montreal:
Growth and Reorganization
— to Better Serve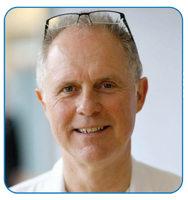 Henrik Ekberg,
Director of Medical Affairs
The Transplantation Society is once again increasing its capacity at the International Headquarters (IHQ) in Montreal to better serve its constituencies (TTS Membership, the seven TTS Sections and the fifteen Affiliated Societies).
We have been developing more efficient tools and methods for communication with the TTS membership. We currently provide communication and information through e-Blasts, the Tribune (newsletter), the TTS and Section websites, the Declaration of Istanbul website and live webinars, and through the dissemination of membership and meeting brochures or leaflets. More recently we have deployed a "smart" device-friendly version of the tts.org website and the ability to view and download meeting presentations directly on your phone or tablet.
Over the past few years, TTS has been developing its meetings organization capabilities to enable greater efficiency and independence from external meetings organizers. This has coincided with rapid increase in the number of meetings undertaken by TTS itself and also on behalf of its Sections. Furthermore, the need for enhanced education and collaboration has necessitated more face-to-face meetings, often with a more specialized focus: for example, Consensus meetings on antibodies and on CMV, and Symposia on Development of Deceased Donation in South-East Europe and in South Africa. From the IHQ perspective, this means greater involvement from the staff. Our vision is that we can best be served by a staff fully dedicated to the success of TTS, its Sections, and Affiliated Societies. To help accomplish this, we are improving the organizational structure of IHQ as well as increasing the capacity by adding more staff.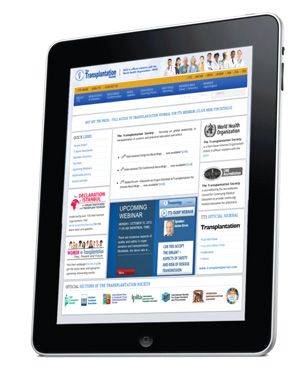 With the specialization of our Sections, we have also seen an increased need to provide coordinated services between both the TTS Sections' Councils and the Section Meetings' organizing committees. Our new structure includes a staff member who will be dedicated to our Sections, ensuring a fully coordinated approach with the meetings staff.
Finally, the TTS finances have grown increasingly complex requiring both enhanced capacity and oversight. A full-time controller, who will report directly to the TTS President and Executives through the Treasurers, will now head the finances group at IHQ.
The position of Director of Medical Affairs (DMA) will not be renewed as of 2013; the duties of the DMA thereafter to be performed by the Executive Director, the Treasurers, other TTS Officers and members of TTS Council.
We are currently in the process of recruiting new staff members needed under this structure and will report back to you in the next issue of Tribune.
We are very excited about this new organizational structure as it will permit us to better fulfill our mandate and enhance our ability to serve our constituencies.