Young Investigator Spotlight
---
As a follow-up to the Young Investigator Awards that were presented at the 24th International Congress in Berlin, the Tribune will be shining a spotlight on the awardees in this three-part series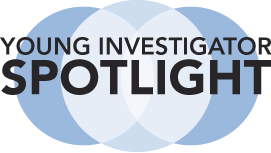 ---

DR. ESMÉ DIJKE works as a Post-doctoral Fellow at the University of Alberta in Edmonton (Canada) under the supervision of Dr. Lori West. Her research interests are the role of Tregs and B-cell memory in infants and its possible relation to development of tolerance to graft antigens. She received her PhD in the laboratory of Dr. Carla Baan and Dr. Willem Weimar at the Erasmus University in Rotterdam, where her doctoral studies focused on the role of Tregs in adult heart transplant recipients. Dr. Dijke received the YI Award for her work on the expansion of highly suppressive FOXP3+ regulatory T cells (Tregs) from pediatric thymic tissue. Development of a cellular therapy using Tregs to suppress graft-directed immune responses would greatly benefit infant heart transplant recipients, who carry a heavy immunosuppressive burden due to lifelong need for therapy. In collaboration with Dr. Megan Levings (University of British Columbia), the potential of thymic tissue as a source of Tregs was investigated. Expanded thymic CD25+ cells were >95% FOXP3+ and produced no IL-2 or IFN-gamma. Moreover, these cells efficiently suppressed effector T-cell proliferation. These results indicate that explanted thymuses are a potential source of Tregs for cellular therapy.

---

DR. VIVEK KUTE received the YI Award for his work on "Novel Strategy for Tolerance Induction in Living Donor Renal Transplantation". He earned his M.D. and FCPS from Grant Medical College, Mumbai, and DM Nephrology under the guidance of Prof. H.L. Trivedi, Institute of Kidney Diseases and Research Center; and Dr. H L Trivedi, Institute of Transplantation Sciences in Ahmedabad, India. In 2011, Dr. Kute was awarded both the University Gold Medal for Nephrology, and Fellowship of American Society of Nephrology (FASN) for his academic excellence. Under Prof. Trivedi's mentorship, Dr. Kute's research is aimed at identifying CD4+/CD25high/ CD127 (T-regs) as one of the biomarkers of tolerance after renal transplantation along with donor specific antibodies (DSA). He will be sharing their experience of robust tolerance created in a cohort of patients. Dr. Kute is interested in caring for renal transplant patients and his paper invites prospective multicenter long-term studies to determine the role of T-regulatory cells and DSA in identifying patients who can undergo immunosuppression minimization and eventually discontinuation.

---

DR. GISELE MEINERZ received her M.D. from Universidade Federal de Santa Catarina, is currently a Resident in the Nephrology program at Universidade Federal de Ciencias da Saude de Porto Alegre. She is also seeking her Masters Degree at the same institution. Dr. Meinerz received the YI Award for her research paper: Increasing Incidence of Tuberculosis after Renal Transplantation in a Brazilian Center. For the past three years, she and her colleague, Dr. Cynthia Keitel da Silva, investigated the epidemiology of tuberculosis in renal transplant recipients at Santa Casa de Misericórdia in Porto Alegre, Brazil. They observed an increasing incidence of the disease, with a significant negative impact on patient and graft survival. Under the mentoring of Dr. Elizete Keitel and Dr. Valter Duro Garcia, Dr. Meinerz's research aims to identify the factors associated with the development of tuberculosis after renal transplantation in order to implement preventive strategies.