TTS Presidential Election Results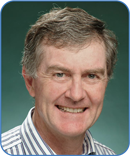 ---
Following the elections that closed on April 30, 2013, we are pleased to announce that Dr. Philip O'Connell has been elected TTS President (2014 through 2016).
Dr. O'Connell will also serve as President-Elect for 1 year, from the time of TTS Council Retreat in June 2013, and transition to his Presidency at the World Transplant Congress 2014 (business meeting of TTS, July 2014) in San Francisco.
Please join TTS Council in congratulating Dr. O'Connell.
---
We also wish to thank Drs. Elmi Muller and Felix Cantarovich for enabling their names to be put forward in nomination. Dr. Cantarovich's contribution to Education on Organ Donation, and Dr. Muller's ongoing commitment and leadership as Chair of the Education Committee, our journal Transplantation and her role as Councilor for the Africa and Middle-East Region greatly contribute to achieving TTS mission.
Francis L. Delmonico
on behalf of TTS Council