Young Investigator Spotlight
---
As a follow-up to the Young Investigator Awards that were presented at the 24th International Congress in Berlin, the Tribune will be shining a spotlight on the awardees in this three-part series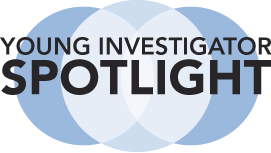 ---

DR. MIWA MORITA was granted a Young Investigator Award for her research paper entitled "The Role of Graft Non-Hematopoietic Cells in Organ Transplant Tolerance". For the past two years, she and her colleagues studied the underlying mechanisms of liver transplant tolerance in mice. They observed that the tolerance is dependent on expression of IFN-γ in the liver graft, and that the graft non-hematopoietic non-parenchymal cells play a critical role in regulating immune response through IFN-γ/B7-H1 signaling pathway. Under Dr. Lina Lu and Dr. Shiguang Qian's mentorship, Dr. Morita's research aims to determine the cellular and molecular mechanisms involved in liver transplant tolerance in order to ultimately implement clinical application strategies. Miwa received her Bachelor degree from Aichi University of Education, and Ph.D. degree of Immunology from Graduate School, Fujita Health University, Japan. She is currently in training as a postdoctoral research fellow in the Department of Immunology and General Surgery at the Cleveland Clinic.

---

DR. NICOLAS POIRIER received the Young Investigator Award for his work on the preclinical evaluation of FR104 in humanized mice and primate transplant models. With his colleagues, he showed that FR104 is devoid of agonist activity on human cells and prevents acute GVHD in humanized mice in a CTLA-4 depend manner, suggesting higher therapeutic indexes compared to CD80/86 antagonists. FR104 has a long-lasting effect after a single administration in DTH primate model and a PK/PD profile compatible with clinical development. This novel agent inhibits efficiently acute rejection of kidney allografts in primates, where intragraft regulatory T cells were found accumulated, and synergizes with CNI-free or CNI-low regimens. Dr. Poirier earned his Ph.D in immunology from the University of Nantes (France) and mentored at the Institute for Transplantation/Urology and Nephrology under Prof. Blancho and Dr. Vanhove. His Ph.D thesis was particularly distinguished by the annual award of the French national journal 'Le Monde'. Currently, he works as researcher at Effimune, with research interests in the identification, evaluation and development of novel therapeutic strategies to establish, break, modulate or reinforce immune regulation.

---

DR. TOM ROGERSON is a Ph.D candidate at the University of Sydney under the supervision of Prof. Angela Webster. Tom's research is focused on evaluating the performance of tests for latent tuberculosis in transplant recipients and establishing better epidemiological measures of tuberculosis in this population. Tom received his Bachelor of Science (majoring in Immunology and Pathology) in 2010 and completed a Masters of Science in Medicine (Clinical Epidemiology) in 2013. Last year Tom was awarded a Young Investigator award for his systematic review entitled: "Tests for Latent Tuberculosis in Potential Kidney Transplant Recipients." Using data from existing studies and new methodology for the evaluation of tests without reference standards, Tom's review showed that ELISA-based interferon gamma assays may be more accurate than the tuberculin skin test in candidates for kidney transplant. Currently, Tom is working on a series of related primary studies to confirm this finding, and systematic reviews to establish the evidence base for the epidemiology of tuberculosis in solid organ transplantation.