International Xenotransplantation Association Update
---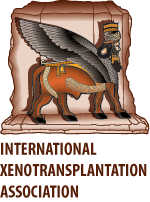 November is ending on a high note as we are coming back from the 12th Congress of the International Xenotransplantation Association (IXA), held in Osaka, Japan, from November 10–13, 2013. The joint program with the iABO/Hyper Immune Symposium provided an excellent forum for both clinical investigators and basic scientists with expertise in ABO-incompatible transplantation and xenotransplantation to meet and discuss innovative strategies for overcoming antibody-mediated rejection, organ shortage, and other obstacles. Plenary sessions highlighted most recent advances and challenges in the areas of presensitization, pre-clinical life-supporting xenotransplantation and islet xenotransplantation. In addition, an important consensus meeting was held to discuss regulatory affairs related to corneal xenotransplantation. Finally, many young investigators participated through oral and poster presentations, making this meeting a vibrant and productive platform for scientific exchange and discussion. We would like to thank all speakers and attendees for their wonderful participation in the meeting, and invite IXA members to access recorded lectures and presentations on the IXA website. We are looking forward to the next IXA Congress, to be held jointly with the International Pancreas and Islet Transplant Association (IPITA) and the Cell Transplant Society (CTS) in Melbourne, Australia, in Melbourne, Australia, in 2015.
The results of the recent IXA Council election were announced at the IXA Business Meeting during the iABO/IXA 2013 Joint International Congress in Osaka. We are pleased to announce that Dr. Peter J. Cowan (Australia) has been elected IXA President-Elect. Congratulations to Michael Breimer (Sweden), ShujiMiyagawa (Japan), David Sachs (USA), and Eckhard Wolf (Germany) who have been elected as new IXA councilors, to Agnes Azimzadeh (USA) the new Secretary /Treasurer of IXA, and to Takaaki Kobayashi (Japan), IXA's new President. The structure of the new Council can now be found on the IXA website at: www.tts.org/ixa.
Finally, special thanks from the IXA membership and Council to our past-president, Bernard Hering, for his first-class commitment and excellent leadership demonstrated throughout his presidency, which greatly contributed to achieving IXA mission. Special congratulations also go to Professors David Sachs and Tony d'Apice, who received the IXA Honorary Award for their outstanding contributions to the field of xenotransplantation. Lastly, we wish to congratulate Dr. Christopher Burlak of Indiana University the winner of the 2012 Carl-Gustav Groth Xeno-Prize: a joint initiative of IXA and Xenotransplantation's publisher, Wiley. Dr. Burlak's winning abstract can be viewed in the March/April 2012 edition (Volume 19, Issue 2). We would like to remind you to submit your manuscript to Xenotransplantation for a chance to win the Xeno-Prize!