Intestinal Transplant Association Update
---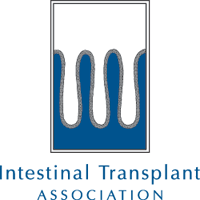 The 2013–2015 Intestinal Transplant Association Council is pleased to outline the Association's agenda and highlight upcoming events.
By all measures, the 13th ISBTS held in Oxford, UK in June 2013 was a huge success. The Symposium featured state of the art lectures as well as presentations of cutting edge basic and clinical science. It was well attended by registrants worldwide. The weather and social events were superb. The Council wishes to formally thank the Local Organizing Committee for an outstanding meeting.
Looking forward, Buenos Aires, Argentina is the selected site for the 14th ISBTS. The dates of this meeting will be August 26–29, 2015. As the Local Organizing Committee has been underway with preparations for nearly 2 years, we are anticipating one of the highest caliber symposia to date. This will represent a milestone of sorts for a number of reasons. First, it will be the first time that the ISBTS has been held outside of Europe or North America; and second, it will be the first time that the ITA is directly involved in all aspects of the symposium.
For the 15th ISBTS to be held in 2017, we have currently received letters of interest from 4 centers: New York, NY; Durham, NC; Cleveland, OH; and Nanjing, China. The ITA and TTS are currently vetting these letters and will move forward with site visits for the top candidates. Stay tuned for more developments.
The Council is also excited to report on the solidification of our ITA committees. These committees have been in various stages of development for several years. At the June 2013 Council meeting, the committees and their chairs were formalized:
Scientific Committee: George Mazariegos (Chair)
Membership Committee: Simon Horslen (Chair)
Education & Regulation Committee: Kareem Abu-Elmagd (Chair)
Allied Health Professionals Committee: Erin Fennelly (Chair)
We have developed goals and objectives for each committee and are in the process of appointing 4-5 committee members for each. If any ITA member in good standing wishes to participate in one of these committees, please contact the President or the ITA.
ITR data is ready! We anticipate posting on the web for ITA members to view this fall.
The ITA currently has 249 active members and is developing a membership drive to ensure that all interested members are represented in good standing.