2012 TTS-Astellas Young Investigator Awards
---
As a follow-up to the Young Investigator Awards that were presented at
the 24th International Congress in Berlin, the Tribune shines a spotlight
on the awardees in this the final installment of the three-part series.

Our congratulations once again.

The spotlight will return next year after the
2014 World Transplant Congress in San Francisco.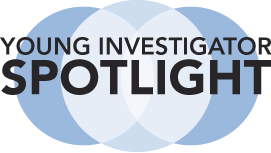 ---

DR. MORITZ SCHMELZLE was granted a Young Investigator Award for his research paper entitled "Increased Plasma Levels of CD133+ Microparticles Bearing Ectonucleotidases are Noted in Acute Liver Failure in Patients and in Experimental Mouse Models". The focus of Dr. Schmelzle`s studies lies on complex cellular interactions of bone marrow hematopoietic stem cells and primary liver cells, with the goal to effectively translate stem cell-based therapies into the clinic or mimic their functions pharmacologically. Special emphasis has recently being put on stem cell derived plasma microparticles as novel intercellular carriers. Dr. Schmelzle received his M.D. from the Technical University of Munich, Germany. After completing his postdoctoral fellowship under the supervision of Prof. Simon C. Robson at Harvard University, he currently works as a surgeon at the University Hospital Leipzig and leads his own research group at the Translational Centre for Regenerative Medicine at the University of Leipzig, Germany.

---

DR. TINA SCHMIDT received a Young Investigator Award for her work on the comparative analysis of blood-based interferon γ release assays for detection of cellular immunity in samples from deceased organ donors. In collaboration with the "Deutsche Stiftung Organ transplantation (DSO)", whole blood samples of deceased donors were collected and tested for CMV- and M. tuberculosis-specific T cells and for general immune reactivity using ELISA, ELISPOT and flow-cytometric assay formats. The results show that cellular immunity may be detected from samples of deceased donors although the three assays differ in their performance characteristics. This is the first study that has evaluated currently available experimental assays for assessing cellular immunity as evidence for prior contact with a pathogen in samples from deceased donors and may have important implications for improved donor-screening. The biologist got her PhD in systems biology of herpesviruses from the Medical Faculty of the Saarland University, Germany, and is now a postdoctoral fellow at its Department of Transplant and Infection Immunology. Under the mentorship of Prof. Dr. Martina Sester, who is involved in the characterisation of antigen-specific immune responses towards a variety of clinically relevant pathogens in immunocompromised patients.

---

DR. ADNAN SHARIF received his Young Investigator Award for work performed with colleagues at the Incompatible Kidney Transplant Program at Johns Hopkins Hospital. His work identified several histopathologic phenotypes in HLA-incompatible kidney recipients that correlate with allograft outcomes. Characterization of these phenotypes is the first step towards better understanding the pathophysiologic basis of chronic antibody-mediated allograft injury and individualizing therapeutic intervention. Adnan completed this work during an International Visiting Fellowship to Johns Hopkins Hospital under the mentorship of Professor Robert Montgomery. Adnan currently works as a Transplant Nephrologist at the Queen Elizabeth Hospital in Birmingham, England. His current research interests include antibody-incompatible kidney transplantation, new-onset diabetes after transplantation, minority ethnic issues relating to organ donation/transplantation and epidemiological probes of transplantation registry data.

---

DR. SIMO SYRJÄLÄ earned his MD from the University of Helsinki in 2011 and is currently working as a PhD student under supervision of Prof. Karl Lemström. His studies focus on the cardiac allograft ischemia-reperfusion injury (IRI), and the connection between the angiopoietin pathway and immune activation. Dr. Syrjälä received the Young Investigator Award in 2012 from his work entitled "Ang1 Reduces Ischemia-Reperfusion Injury–Induced Microvascular Dysfunction and Chronic Rejection in Rat Cardiac Allografts". In 2012, he was also awarded with the Philip K. Caves Award from the ISHLT. Dr. Syrjälä and his colleagues showed that supplementing angiopoietin-1 (Ang1) into the coronary circulation of recovered rat cardiac allografts reduced myocardial injury and inflammation early after revascularization of the graft. Protecting the allograft from IRI also inhibited the development of chronic rejection changes. Dr. Syrjälä is currently exploring the therapeutic potential of targeting Ang1/Ang2-pathway in acute and chronic rejection in experimental rat cardiac transplantation model with future clinical applications in mind.