World Health Organization Consultation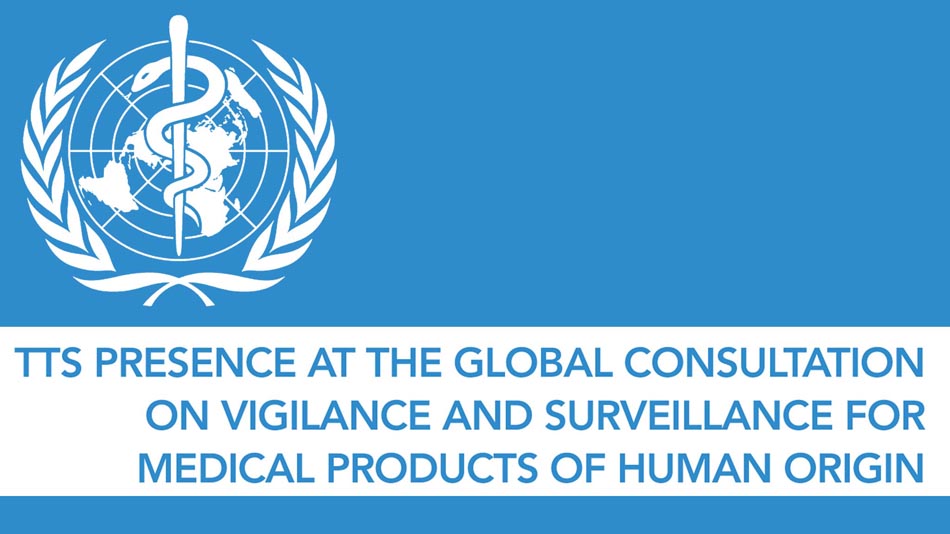 From the 7–9th of December 2013 I had the privilege of representing TTS at the WHO Global Consultation on Vigilance and Surveillance for Medical Products of Human Origin. At the consultation, the Notify Library was officially launched and, with its success, transplantation has spread beyond solid organ transplantation to include the transplantation of an ever-expanding array of tissues and cells. Furthermore, transplantation is expanding rapidly in developing countries. Transplantation has always carried with it the risk of disease transmission, especially infection and malignancy. With examples of disease transmission involving newly identified infective agents and transplantation now occurring in areas, which have different disease burdens, it is becoming increasingly difficult to keep abreast of disease risks posed by transplantation – hence, the need for a project such as the Notify Library.
The Notify Library provides a second layer of surveillance above that already offered by the various national regulatory authorities that oversee vigilance and surveillance in this area. More than three years in development, it provides a summary of published verifiable cases where disease transmission has occurred not only in organ transplantation but also in other medical products of human origin including assisted reproduction technology. Before being uploaded onto the Library, selected articles are reviewed by expert panels for relevance and veracity. Providing an important resource of novel and insightful cases of disease transmission associated with transplantation, the Library is an excellent resource for identifying donor diseases and conditions that can be transmitted by transplantation and is an important additional tool in evaluating transplantation risk. This is particularly true in regions where national regulatory oversight and surveillance is less well developed and these decisions remain more in the hands for clinicians. The major events that are highlighted by the Notify Library are serious adverse reactions involving infectious, malignancy or breaches of process.
...IT IS BECOMING INCREASINGLY DIFFICULT TO KEEP ABREAST OF DISEASE RISKS POSED BY TRANSPLANTATION – HENCE, THE NEED FOR A PROJECT SUCH AS THE NOTIFY LIBRARY.
In 2014 the Library plans to add a new section involving ethical breaches. This new field is important for several reasons: not only is it imperative that donated human organs be treated with respect and in an ethical way, but ethical breaches usually occur outside of regulatory oversight and hence place affected recipients at increased risk of serious adverse reactions.
I urge you all to visit the Notify Library at www.notifylibrary.org. It is an open access tool with over three thousand articles covering serious adverse reactions involving tissues, cells and organs of human origin.
Philip J. O'Connell, MD, PhD
TTS President-Elect