Transplantation Science Committee Update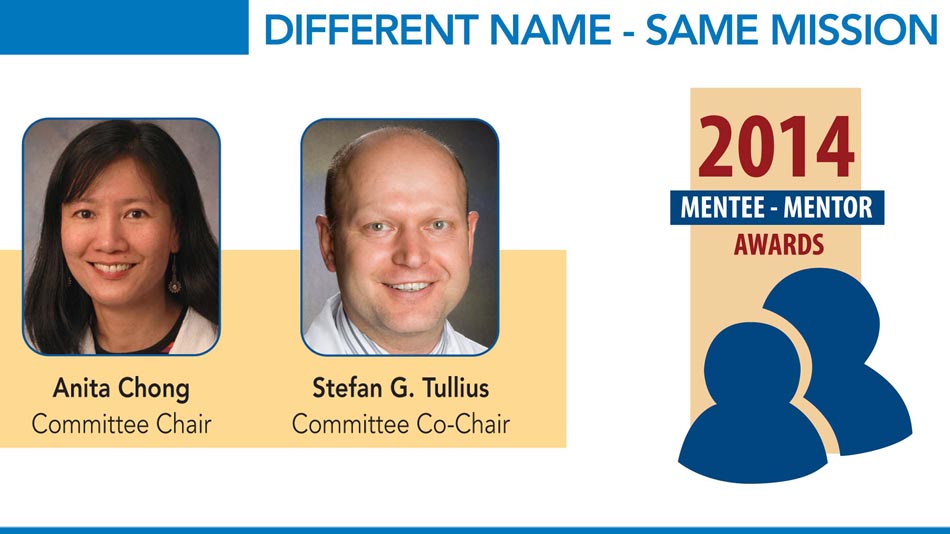 The Basic Science Committee has changed its name! Some of you may be reminded of the 'Artist-Formerly-Known-as Prince'. Not quite right: The Basic Science Committee (BSC) has been changed to 'Transplantation Science Committee (TSC)', a timely change to more appropriately reflect the breadth of research within the TTS.
Coming off the successful Basic Science Meeting in Paris, the TSC is proud to continue its tradition of awarding Mentor/Mentee Awards at the 2014 World Transplant Congress. We are extremely pleased to be collaborating with a broad range of international and national societies.
TTS will jointly sponsor four Mentor/Mentee Awards with the ILTS; 2 awards each with the Canadian, French, German, Japanese and Thai societies, and ISHLT, and TSANZ; 1 award will be jointly sponsored with ESOT. In addition, to 2 other awards will be sponsored by TTS. The award ceremony will be taking place during the TSC's Networking Event in the presence of both mentor and mentee.
In addition to the WTC Networking Event, the TSC is excited to organize a workshop in collaboration with The ONE Study (www.onestudy.org) to discuss a new initiative on developing a Global Virtual Laboratory (GVL). This initiative has the goal to enable the development of standardized protocols for immunological and genetic monitoring of human transplant recipients with real-time feedback and opportunities for training. The organizers believe that a standardization of a defined set of immunological and genetic protocols will be enormously beneficial to the global transplant community by implementing carefully validated protocols developed by The ONE Study and other large clinical trial consortia, and allowing for meta-analysis across individual studies and countries.
We are looking forward to seeing you at the WTC and during our Networking Event!