Incoming President's Message

As I look to August when I will take over as President of the Society, my emotions are a healthy mix of enthusiasm and anxiety. It is a great honor to lead the only truly global society of transplant clinicians and scientists.
The membership continues to grow year on year and we have a representative and democratically elected council. Thanks to the leadership and wisdom of those who have gone before me, the Society is a leader in Science, Education and Public Policy.
THE FOUNDING MEMBERS OF THIS SOCIETY DEVELOPED MANY OF THE ADVANCES THAT HAVE MADE TRANSPLANTATION THE SUCCESS IT IS TODAY.
IT REMAINS OUR MISSION TO CARRY ON THIS LEGACY AND TO BUILD ON THIS FOUNDATION IN SCIENCE AND CLINICAL PRACTICE.
It has taken a strong and correct stance on ethical issues, especially in the area of organ donation, and can be proud of its initiative as one of the founding societies that endorsed the Declaration of Istanbul, which sets out the guiding principles for organ donation and transplantation.
One of the foundations of ethical organ transplantation is self-sufficiency in organ donation. For many developing countries this can be a challenge and a central mission of the Society remains to assist members in these countries with the development of a responsive and efficient transplant program that will meet the needs of all its citizens. Over the next few years TTS will look to expand this activity through its Transplant Sister Center programs and promoting links with, and supporting established connections between, developing and expert centers. For all of us there are many challenges that face a rapidly expanding specialty that has transitioned from experimental treatment to standard of care in a short space of time.
In 2016 the Society will be celebrating its 50th Anniversary. The founding members of this Society developed many of the advances that have made transplantation the success it is today. It remains our mission to carry on this legacy and to build on this foundation in science and clinical practice. In this area there remains many challenges.

Access to transplantation remains an important issue in all regions. Research and development, both publically funded and from industry, has stalled despite there being substantial unmet needs in terms of long term graft survival, organ preservation and transplantation of high risk individuals. I anticipate that over the next few years TTS will be at the forefront of initiatives to reinvigorate research and to develop international structures that promote the development of investigator-driven clinical trials, in areas that are important to us. I hope that over the next few months I will be able to talk to many of you and get your views on how we can move these developments forward.
Finally, I would like to thank Francis Delmonico and out-going members of TTS council. The council has done a great job in keeping TTS at the forefront of Transplantation Science, Public Policy and Education.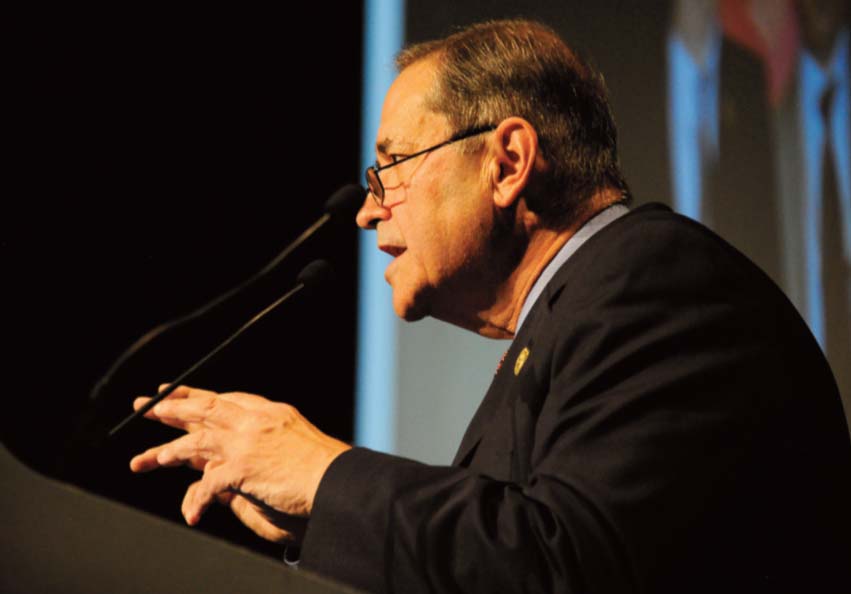 ISODP 2013 • Sydney, Australia
Frank, as President, has worked tirelessly on behalf of TTS. For the past decade he has devoted his life to the delivery of ethical, just and transparent transplant processes around the globe. He has lobbied for the development of deceased donor programs, has developed official relations with the WHO and exposed unethical practices without fear or favor. We owe him a lot and his impact will be long remembered.
I look forward to meeting you in San Francisco and I am optimistic about the challenges ahead.