Transplantation Science Committee Update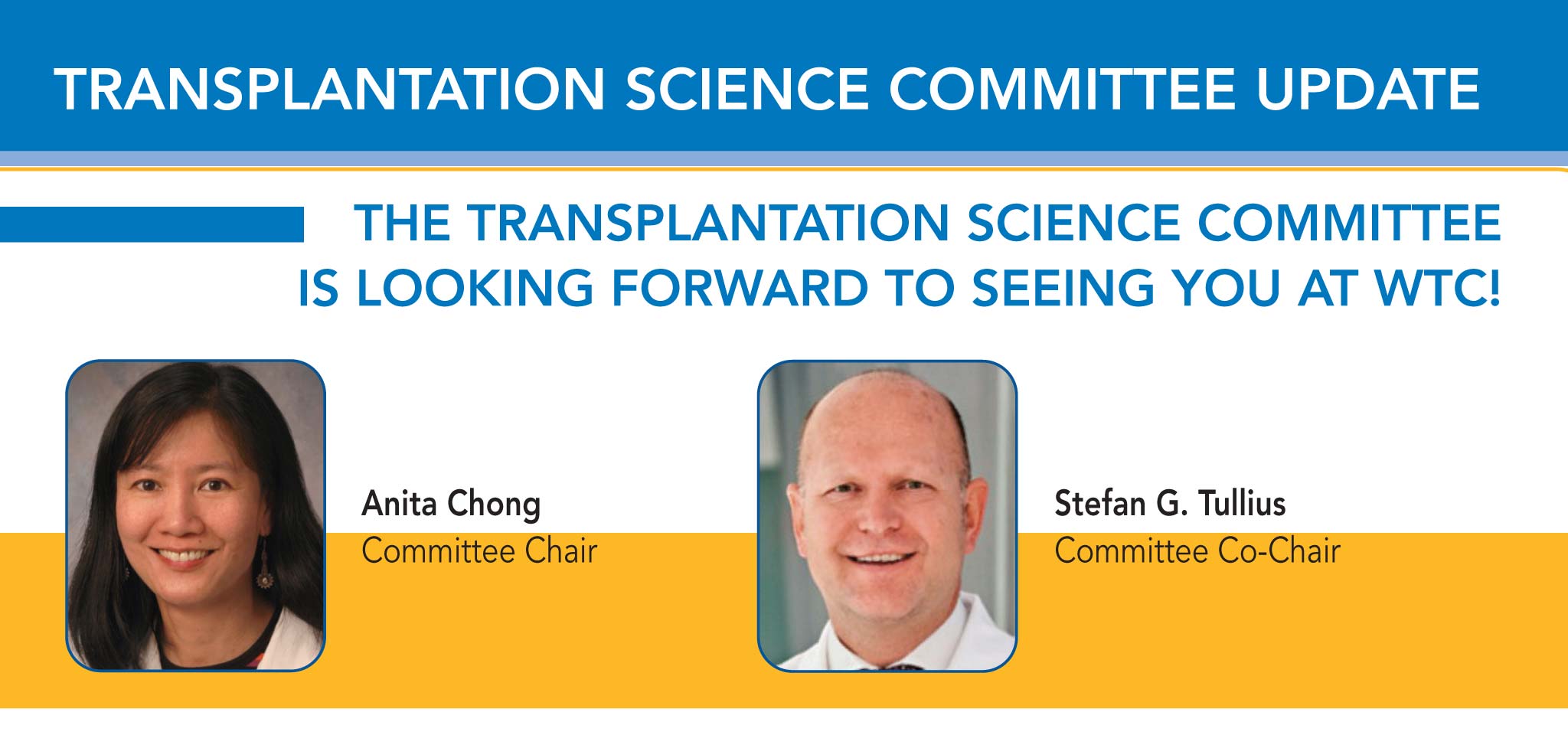 In addition to the excellent line-up of basic and translation science presentations, the TSC is pleased to have teamed up other national and organ-specific societies to support the Mentee-Mentor Travel awards that allows mentor and mentee to strengthen their relationship while attending the WTC in San Francisco.
We are extremely grateful to the TTS Council and our partnering societies for their generous support of these awards that allows mentor and mentee to strengthen their relationship by attending the WTC in San Francisco. The TSC networking event will be held on Wednesday July 30 at 17h45–18h30 at the Spa Terrace of the InterContinental Hotel to honor the Mentee-Mentor Awardees and to facilitate networking among Basic and Translational Scientists.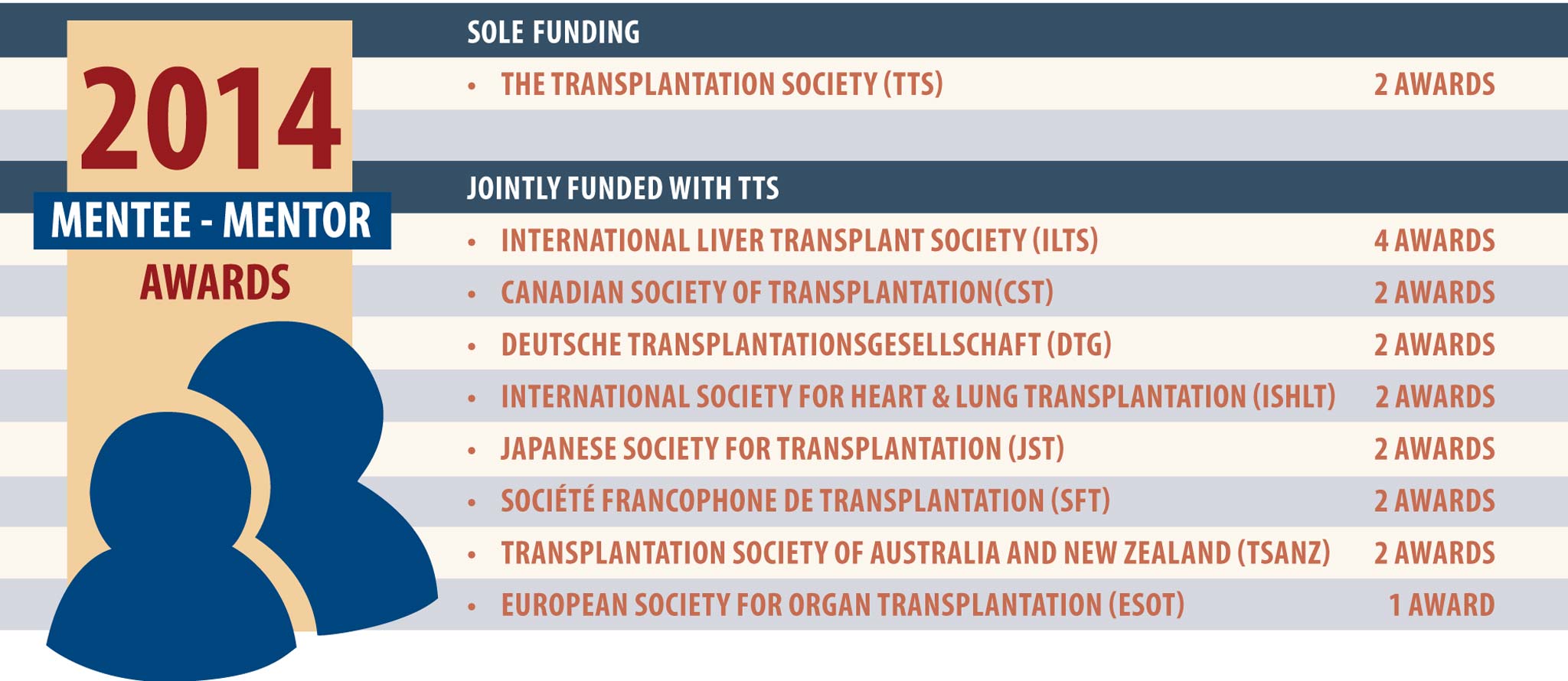 The TSC in collaboration with The ONE Study (www.onestudy.org) will be holding an inaugural workshop prior to the Word Transplant Congress in San Francisco discussing a New Initiative to Develop a Global Virtual Laboratory (GVL). This workshop aims at developing an accessible platform of standardized protocols for immunological and genetic monitoring of human transplant recipients. We believe that such standardization of defined sets of immunological and genetic protocols will be enormously beneficial to the global transplant community, as it will take advantage of carefully validated protocols developed by The ONE Study and other large clinical trial consortia, and allow for meta-analysis across individual studies and countries. The TSC is extremely grateful that Ed Geissler from The ONE Study and a member of the TSC is taking a lead in organizing this workshop.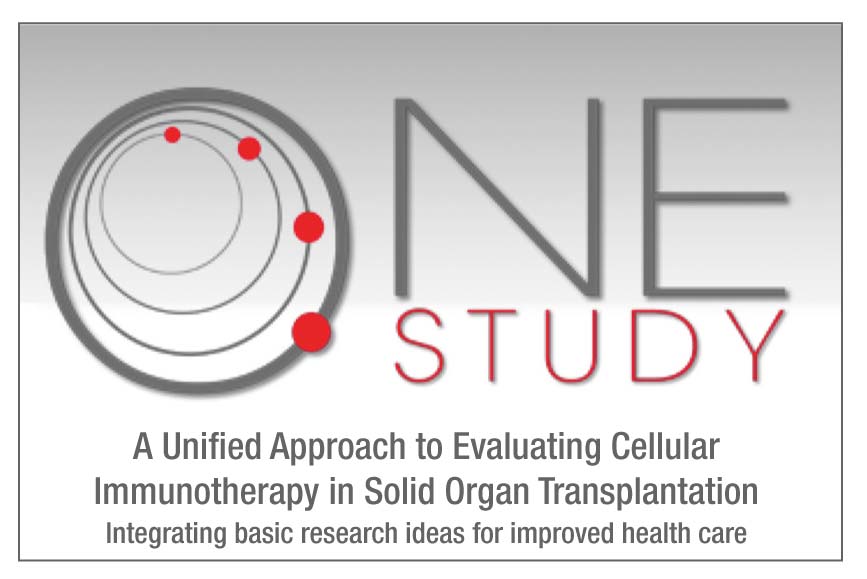 Many of you will have heard about the complete restructuring of the journal Transplantation. The TSC is very well presented in the new leadership of the journal with Stefan Tullius as Executive Editor (Special Features), Anita Chong and Nancy Kwan Man as Deputy Editors for Basic Science, Ed Geissler as Editor of Transplantation Direct, and Shane Grey as Associate Editor for Basic Science. We are looking forward to be receiving your submissions!
See you in San Francisco!