President's Message
Philip J. O'Connell
Recently I attended two meetings that highlighted both the challenges and the opportunities that we face currently. The first meeting was the Middle Eastern Society of Organ Transplantation that was held in Istanbul. This was the 14th meeting of MESOT and I would say it was a resounding success.
Everyone knows that the Middle East is suffering politically and regional co-operation is difficult. Yet I was struck by the determination of those at this meeting to offer high quality care to their patients, to work co-operatively for the good of humanity and to look optimistically to the future.
A COMMON SENSE OF PURPOSE THAT LIFTED ONES SPIRITS AND MADE ME PROUD TO BE A MEMBER OF SUCH A COMMUNITY OF PROFESSIONALS
There was much discussion about how to develop well regulated and ethical deceased donor programs and an eagerness to look at this from a regional perspective. Also there was a great sense of camaraderie and co-operation and although there were people from over 50 nationalities with nations as diverse as Israel and Iran, there was a common sense of purpose that lifted ones spirits and made me proud to be a member of such a community of professionals.
The second meeting I attended was a meeting in Geneva to develop overarching ethical principles regarding the treatment of donors of Medical Products of Human Origin (MPHO). This was hosted by the WHO and included representatives from several organizations that deal with human organs, tissues and cells. Apart from TTS, the International Society of Blood Transfusion, Worldwide Network for Blood and Marrow Transplantation and the International Council for Commonality in Blood Banking Automation were also represented. This meeting was concerned with the protection of human donors and was in response to the recognition that MPHO are becoming more complex and, as a result, in many instances the demands on donors are greater.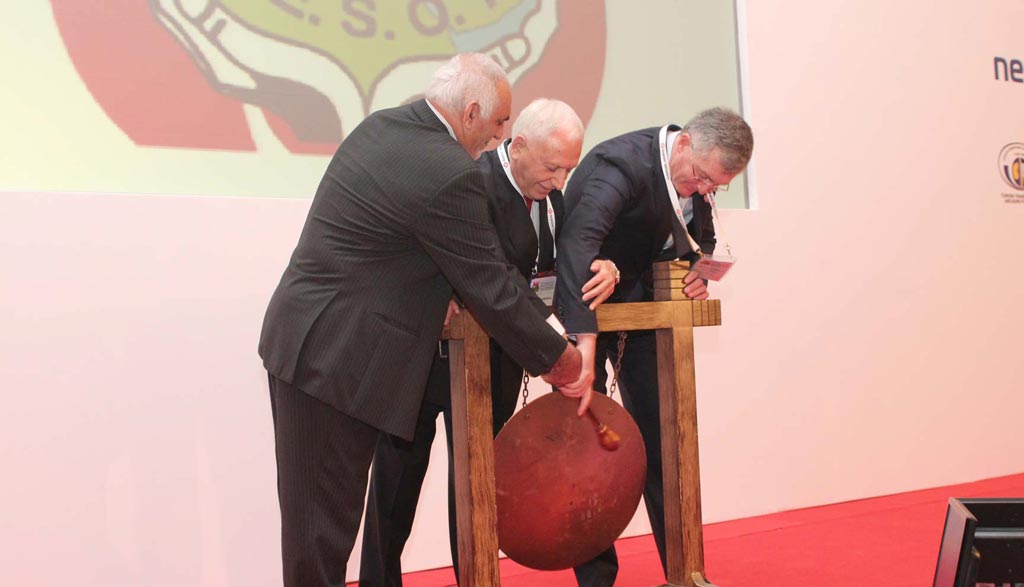 (from left to right) MESOT President, Seyed Ali Malek Hosseini; Congress Chair, Mehmet Haberal; and TTS President, Philip J. O'Connell, open the 14th Congress of MESOT
This has led these four societies to come together to develop an overarching set of principles to safeguard the donor, which is the essential source for many of these therapies. Again I was struck by spirit of co-operation. Also there was a common sense of purpose and all societies share a sense of respect for the donor, and an understanding that donors of MPHO do so for the benefit of others. Also there was a consensus that donation should be free of inducement and the principle of non-commercialization of MPHO arises from the respect for fundamental human dignity. In the coming months it is anticipated that the four societies will endorse a common document that will outline the ethical principles for the treatment of individuals who are donors of MPHO. TTS is deeply involved in the development of this document and I will keep you updated of developments.
I THINK THIS IS AN IMPORTANT MESSAGE AS WE TRY TO TACKLE THOSE PROBLEMS THAT ARE COMMON TO ALL REGIONS AND ARE HOLDING BACK THE TRUE POTENTIAL OF ORGAN TRANSPLANTATION.
Although these two meetings were quite diverse in nature there was a common thread running through both of them and that was the realization that difficult issues can only be overcome by co-operation. What we can do together far outweighs the collective efforts we make when acting alone. I think this is an important message as we try to tackle those problems that are common to all regions and are holding back the true potential of organ transplantation. These issues include ways to improve organ donation by removing disincentives, improving long term graft survival, reinvigorating R & D in transplant immunosuppression and developing new trial designs that will bring to transplantation the incredible potential of individualized medicine. Success in these areas will only be achieved through co-operation, not only between centres but between regions and internationally. TTS hopes to be at the forefront of these initiatives and we look forward to working together to solve these challenging problems.
Recently on the TTS website, you would have seen that four TTS members, representing the Declaration of Istanbul Custodian Group, had an opportunity to meet with His Holiness Pope Francis to discuss our common concerns about organ trafficking and commercialization. It was pleasing to see that this important international and moral issue could be brought to the attention of a person of such influence. TTS wishes to acknowledge the outstanding work of Francis Delmonico and Ignazio Marino (Mayor of Rome) in organizing this meeting and bringing to the forefront this important issue. Hopefully this will bring further pressure to curb this world-wide problem and be a stimulus to a co-ordinated effort to prevent its further dissemination.
The final and perhaps most important matter I wish to discuss is the recent passing of Ray Owen at the age of 98. Professor Owen made one of the seminal observations in immunology when he described for the first time immunological tolerance in dizygotic twins that shared to same placenta. His seminal paper in Science in 1947 was publically acknowledged by Macfarlane Burnett and Medawar as the foundation for their work that led to them being awarded the Nobel Prize in 1960.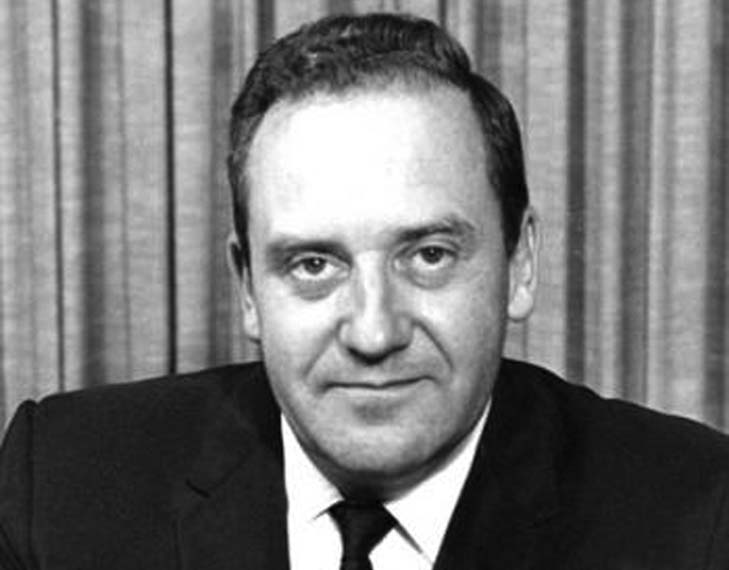 Professor Owen was widely respected as a modest but highly accomplished scientist and mentor of many who went on to make their mark in transplantation. His discovery led to a revolution in immunology and was the impetus to the rapid development of clinical transplantation. A tribute is being written for Transplantation by Leslie Brent, a past president of the Society. I urge you all to read it as well as Professor Owen's brief but eloquent paper in Science. A truly remarkable man who will be long remembered by all of us who are involved in transplantation science and medicine.
I wish you all well and look forward to meeting many of you soon.