Current Events: Peter Medawar Honoured by English Heritage
Kathryn J. Wood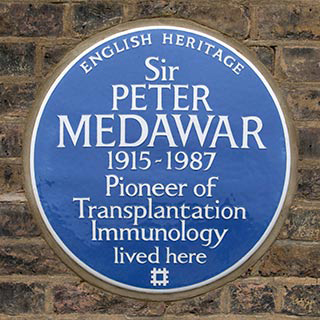 Sir Peter Medawar, Past President of The Transplantation Society (1966-67) was honoured with one of English Heritage's iconic blue plaques at his home in Downshire Hill, Hampstead, London, where he lived from the mid 1970s until his death in 1987.
The ceremony brought together all four of Peter Medawar's children and grandchildren, as well as Past Presidents of TTS – Professors Leslie Brent, Sir Peter Morris, Sir Roy Calne and Kathryn Wood. Before unveiling the plaque itself, Peter Medawar's eldest son Charles and Leslie Brent gave vivid portraits of Sir Peter's commanding personality and presence and his many scientific achievements.
Sir Peter was awarded the Nobel Prize for Physiology in recognition of his breakthrough discovery of how the human body can function using foreign tissue in 1960.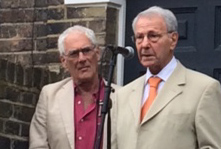 Charles Medawar (left) and Professor Leslie Brent
---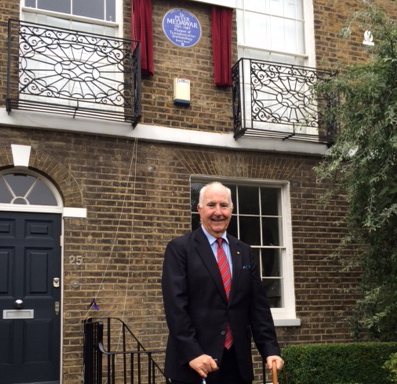 Sir Peter Morris