Women in Transplantation Update

The Women in Transplantation initiative of TTS is pleased to report the success of our most recent networking events. The World Transplant Congress networking event, featuring Sommer Gentry, was our largest and most successful event to date, with more than 230 attendees. The session highlighted the need for women to find opportunities for collaborations and partnerships and strategies for overcoming workplace challenges.
A subsequent event was held in September during the International Transplant Nurses Society Symposium in Houston, Texas. The networking cocktail was the first time WIT and ITNS have co-hosted an event. More than one-third of the Symposium's participants were in attendance to hear from ITNS Board members Renee Bennett and Christiane Kugler reflect on their international experiences as nurses in the field of transplantation.
Our final networking event of 2014 was on October 23rd during the American Society of Histocompatibility and Immunogenetics Conference. WIT and ASHI had held several outstanding networking events in the past and this event added to our already very successful year.
The Steering Committee of WIT would like to encourage WIT and TTS members who were not able to attend the WIT events that took place during to WTC to view the session recordings that are now available through the TTS multimedia library.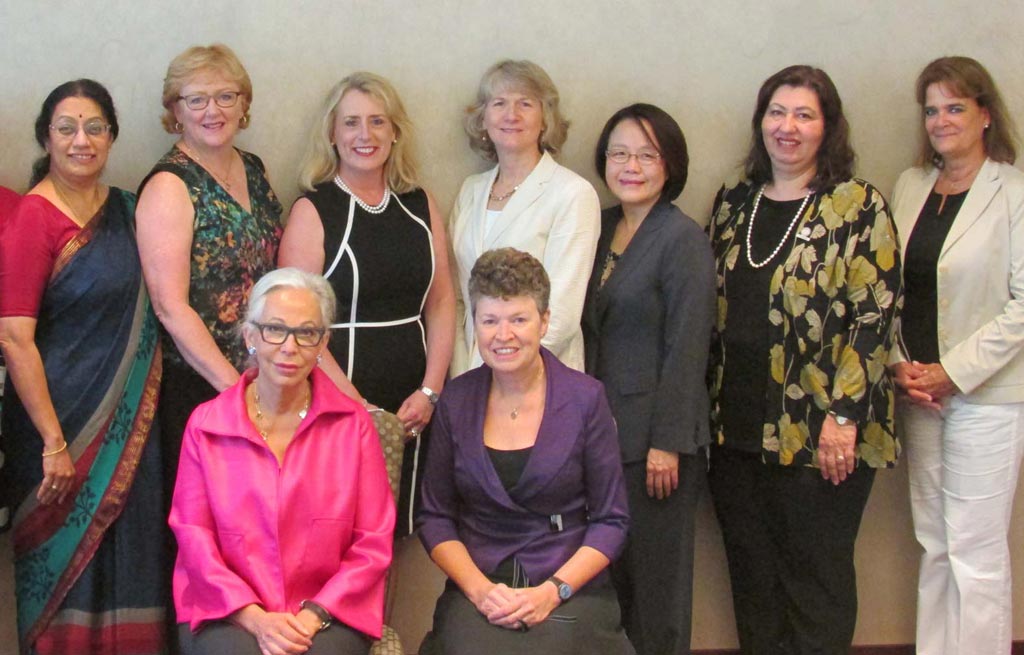 Members of the WIT Steering Committee present at WTC San Francisco: (seated) Committee Chair, Nancy L. Ascher (left) and Co-Chair, Kathryn J. Wood; (back row, left to right) A. Vathsala, Lori West, Elaine Reed, Megan Sykes, Curie Ahn, Josette Eris, Josefina Alberu
During WTC the WIT Steering Committee had the opportunity to re-visit its strategic goals and priorities and discuss new opportunities for 2015. The WIT Steering Committee will continue to host networking events and promote mentorship through its mentoring program, but we will be announcing new initiatives in the coming months. Please visit www.tts-wit.org for more information.