International Hand and Composite Tissue Allotransplantation Society Update

TThe International Society on Hand and Composite Tissue Allotransplantation would like to invite you to the 12th Congress of IHCTAS, that will be held at the University of Pennsylvania, in Philadelphia, PA from April 15 to 18, 2015. The meeting will focus on the latest experimental studies and immunosuppressive protocols, as well as the next phases of this new field of transplantation. The aim of all the activities of IHCTAS is to share experiences, patient information through the registry, new diagnostic tools and treatments among the different teams all over the world.
There will be a pre-meeting symposium held at the U Penn Human Tissue Laboratory. This event will allow surgeons to participate in cadaveric surgical rehearsal with an international group of VCA transplant experts. If you are interested in this workshop, sign up early, spots are limited!
Spring-time in Philadelphia is a beautiful time of year and the City of Brotherly Love offers outstanding attractions such as the historic downtown area, Longwood Gardens in nearby Kennett Square, the Philadelphia art museum, and the Auguste Rodin Museum.
Rodin's sculpture—The Cathedral— is used in the logo of The Transplantation Society and his museum is located on the parkway in Philadelphia.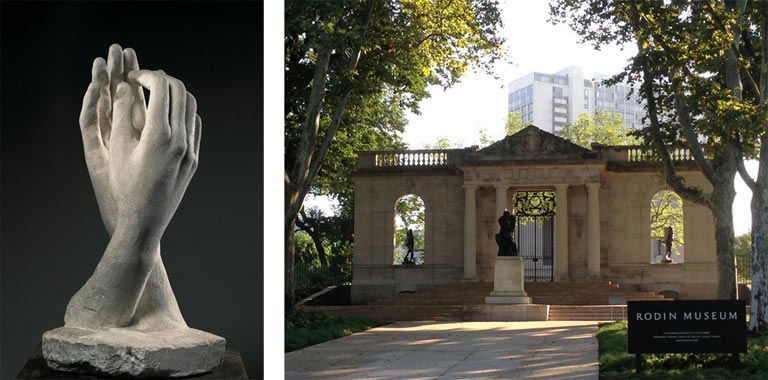 Rodin's "The Cathedral"
More information can be found at www.ihctas2015.org. We hope to see many members of TTS and IHCTAS in Philadelphia!


IHCTAS is also pleased to announce its webinar series; the topics covered will provide comprehensive information for people new and familiar with vascularized composite Allotransplantation.
2014–2015 IHCTAS WEBINARS!
November 6, 2014 • 10am EST• Linda Cendales
International Implementation of VCA and Regulatory Oversight
December 4, 2014 • 10am EST • Sheila Jowsey-Gregoire
Psycho-Social Issues Related to VCA
January 21, 2015 • 3pm EST • Katrina Bramstedt
Transplant Ethics