Ethics Committee: Research and Collaboration

working groups have been formed to explore a number of ethical topics in donation and transplantation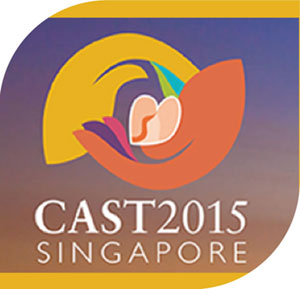 Since the new Ethics Committee was convened in late 2014, members of the Committee have formed working groups to explore a number of ethical topics in donation and transplantation. Throughout the year, the Committee will be investigating issues including end-of-life care, publication of research in transplantation, and psychosocial evaluation of living organ donors. Riadh Fadhil and Elizabeth Pomfret are chairing the working group on psychosocial evaluation of living donors, and will soon be inviting members of the Society to participate in a survey on this topic. Trainee nephrologist Lucy Wynter is providing valuable assistance with this research project.
In collaboration with Jacqueline Chin from the National University of Singapore, the Committee is also preparing a joint TTS-AST ethics session at the upcoming Congress of the Asian Society of Transplantation in Singapore (CAST), with the support from TTS and AST. This session will focus on psychosocial evaluation of living donors and the role of ethical guidelines in different regions. An Ethics Committee networking event will also be held during CAST. We expect the members from both societies to attend this important session and to meet with members of Ethics Committee.
The report from The Transplantation Society meeting on paediatric deceased donation, which was held last year in Geneva, will soon be published in Transplantation. Dissemination of the key recommendations from this report has already begun with poster presentations at the recent IPTA meeting and the joint Congress of the British Transplantation Society and Nederlandse Transplantatie Vereniging.
The Ethics Committee welcomes suggestions from TTS members regarding areas of interest or concern in transplantation ethics, and offers opportunities for the submission of conference programs. Please get in touch with the Committee Chairs if you would like to know more about our work.
Beatriz Domínguez-Gil (Chair): This email address is being protected from spambots. You need JavaScript enabled to view it.
Dominique Martin (Vice-Chair): This email address is being protected from spambots. You need JavaScript enabled to view it.