Women in Transplantation

2015 events calendar and online actions survey
The Women in Transplantation initiative of TTS would like to thank Astellas for their support of our 2015 networking calendar which has already had a very successful start. Our first networking event of 2015 was held during TTS' newest Section Congress, the International Pediatric Transplant Association meeting in San Francisco, USA. The session was WITs first panel presentation featuring Anne Dipchand, Kim Olthoff, Beverly Kosmach-Park and Minnie Sarwal who each highlighted their key strategies for professional and personal success.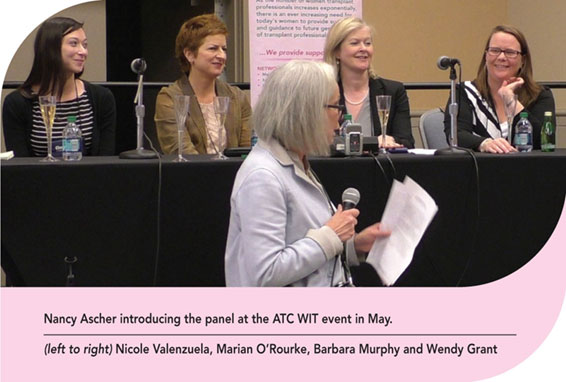 Our second event was held in May during the American Transplant Congress and included another panel of experts from different fields of transplantation; recordings of both these sessions are now available in the WIT Educational Resource Library. The complete collection of all past WIT events and presentations is freely available to all WIT and TTS members to watch and includes presentations from many women leaders in the field.
The remainder of 2015 will include several other networking events at international congresses.