International Hand and Composite Tissue Allotransplantation Society Update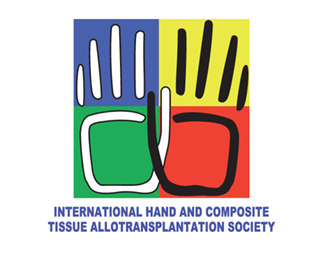 confirmation
an active, diverse and successful 2015 Congress speaks highly of the future
When Palmina Petruzzo assumed the Presidency of the International Hand and Composite Tissue Allotransplantation Society in 2013, she was concerned about the future of this young and small TTS Section. The 12th Congress of IHCTAS, which was held in Philadelphia from April 15-17, 2015, confirmed that we are a small community but very active. The meeting included participants from teams not only involved in different types of VCAs, but also members of multidisciplinary teams specializing in different fields of medicine.
The Congress had many highlights, including a presentation by the South African team who performed the first trial of uterus transplantations with living birth, as well as the first successful penis transplantation case. There was a session solely dedicated to the most important experimental studies in VCA around the world, highlighting the importance of the research in this new field of transplantation. Challenges in VCA program realization and VCA procurement in different countries were discussed, as well as immunosuppression management, cell therapies, and chronic rejection in upper and face allotransplantation. For the first time VCA guidelines in different countries were presented, showing that VCAs are becoming a clinical reality. A session was dedicated to the psychosocial and ethical issues in VCA with the participation of psychiatrists, psychologists and ethicists from different teams. These two exciting days were spent in the prestigious Penn University, carefully supervised by the Congress Chair, Scott Levin, to whom the Council owes a great deal of thanks for his dedication to making this Congress a success.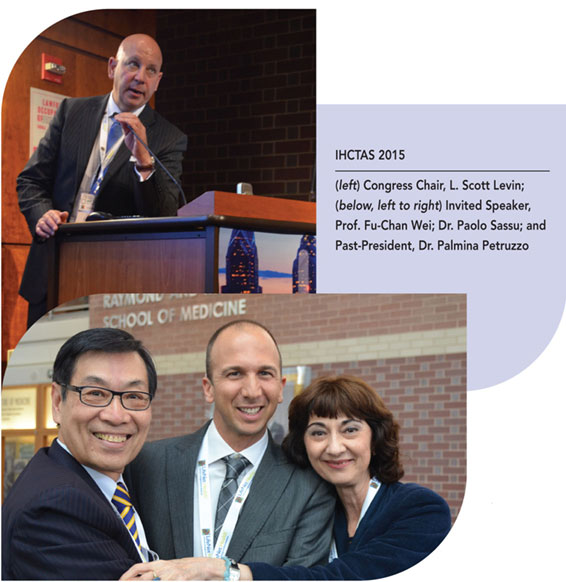 As her last message as President, Palmina Petruzzo would like to thank the Council very much for the help provided during her tenure, and to congratulate Emmanuel Morelon who has been voted in as President-Elect of IHCTAS and who will join our new President, Linda Cendales, as well as the new Councilors.
Finally, we would like to invite those interested and involved in VCA who are not yet members of IHCTAS to consider becoming members to contribute to the development of this new field of transplantation.