The GODT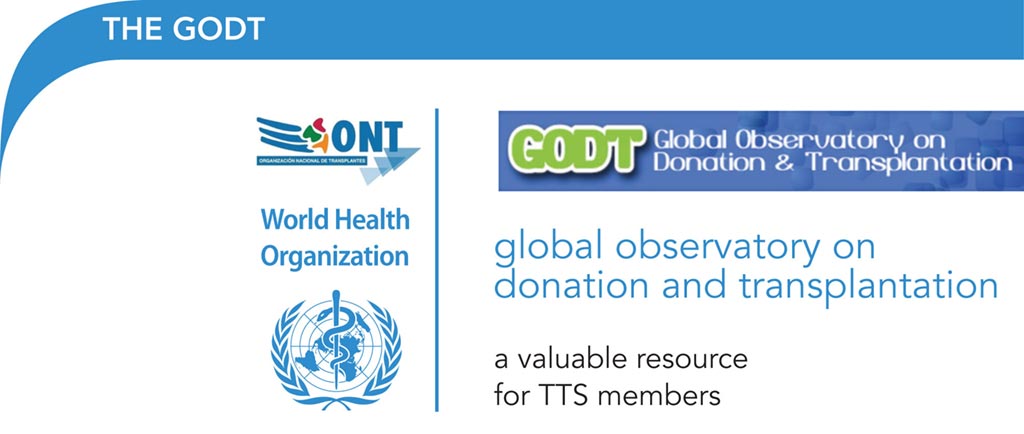 Developed by the Spanish National Transplant Organization (Organización Nacional de Trasplantes-ONT) in collaboration with the World Health Organization (WHO), the Global Observatory on Donation and Transplantation (GODT) represents the most comprehensive source to date of worldwide data concerning activities in organ donation and transplantation, as well as information on legal frameworks and organizational aspects of this practice.
The objectives of the GODT are to collect, analyze and disseminate this information among authorities and health-care professionals in all WHO Member States. Information is collected from a network of official focal points designated by Ministries of Health of participating countries. They are responsible for providing details on the legislative and organizational aspects of donation and transplantation and reporting the annual activity practices through a specifically designed questionnaire.
One hundred and twelve out of the 193 WHO Member States covering more than 90% of the global population contribute to this project. Estimates of 2013 activities offer the figure of 118,127 solid organ transplants carried out during that year, with disparities in activities across regions and countries. The GODT makes available detailed data globally, per region and per country of high value for users, including TTS members. Efforts are under way to facilitate the use with interactive graphs and data files to be used for documentation and research. TTS members are invited to visit the site at www.transplant-observatory.org and get familiar with this important source of information.