The Transplantation Society • Benefits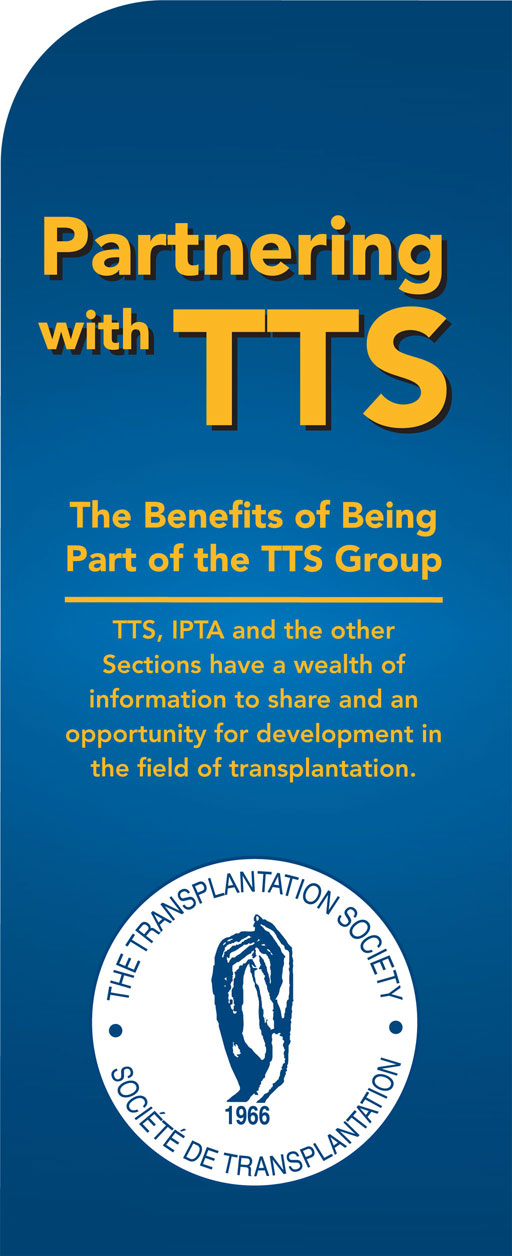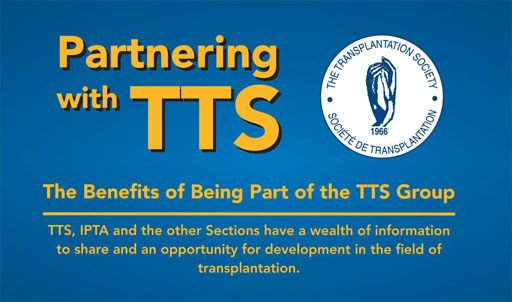 As the leading global network of transplantation physicians, surgeons, scientists and professionals with over 6,700 members from 105 countries, The Transplantation Society brings together a wealth of information and resources.
Affiliation with TTS affords access to an established and influential network dedicated to the advancement of the transplantation field.
The addition of the International Pediatric Transplant Association to TTS' Sections will provide all members with increased opportunities for cooperation and networking across specialties, along with access to education and new developments in an important field. By providing centralized administration, member management, meeting planning and accounting services, TTS allows Sections to maintain their autonomy and focus resources on the activities that directly benefit their members.
Become a TTS Member
All Section members have the opportunity to also become a TTS member at reduced cost. TTS Membership provides many additional benefits, including:
Free online access to TTS's official journal, Transplantation, along with reduced rates for other journals.
Access to educational webinars and multimedia presentations from past meetings and congresses.
Access to scientific awards for Young Investigators.
Reduced registration fees for TTS' international congresses.
TTS newsletter, Tribune, updating members about TTS and Section activities in the transplantation community.
Voting and nomination rights for the election of TTS Officers and Councillors.
A $50 discount on TTS dues when paying Section dues at the same time:

$50 off for Full Members
Further discounts for Trainees, Associate Members and those in emerging economies.