Cell Transplant and Regenerative Medicine Society Update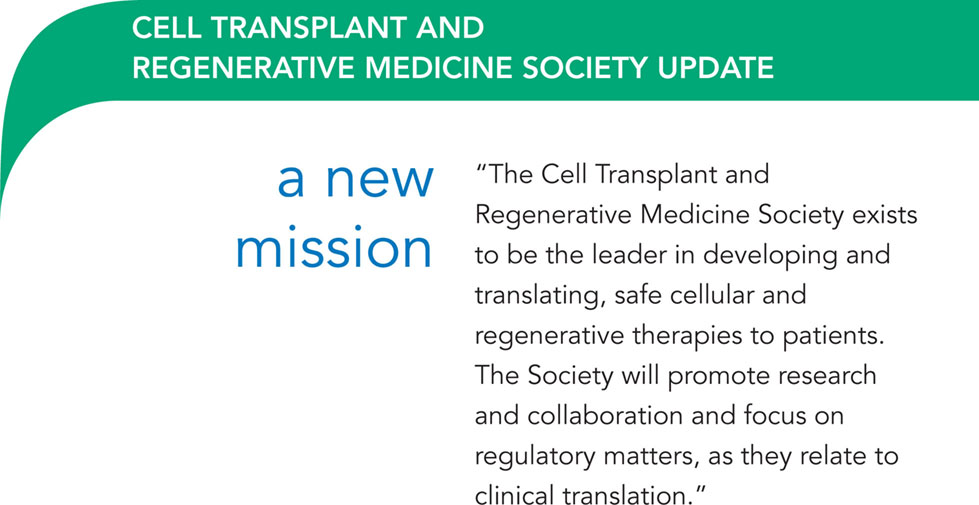 The Council of the newly renamed Cell Transplant and Regenerative Medicine Society is pleased to report on the ongoing activities of our Section. Our immediate past president, Maria Kalmounda, has set very high standards by working tirelessly on the very successful Joint IPITA-IXA-CTS Congress held in Melbourne, Australia in November 2015, which attracted over 600 delegates from 29 countries. The 2015 Congress was also the opportunity for the CTRMS to present its first named lecture: the Camillo Ricordi Lecture. The lecture was established to honor Camillo as CTS's founder, long-time supporter and pioneer in the field of cellular transplantation. The Society felt it was most fitting for Camillo to present the first lecture and provide congress attendees with a history of the field and his outlook on the future of cell and regenerative transplantation.
Beginning his term as the new President of the Society, Anil Dhawan has asked the Council of the Society to look towards further enhancing the reputation of the Society in the fields related to cellular therapies in humans. In doing so, the Council developed the new mission for the Society. In addition, the Council identified the following initiatives that could help to achieve this revised mission.