President's Message

This edition of Tribune is published at the time of the International Congress of the Society in Hong Kong. It also marks the conclusion of my term as President and a changing of the guard for our Council. At this time, it is appropriate to reflect on what has been achieved over the past 2 years.
The society has a diverse group of members from all parts of the globe. This is one of our strengths as it brings under one roof a large group of talented people with a broad range of skills and interests. It also means that it is our responsibility to respond to the many challenges that face our members. One of the biggest challenges we face is reinvigorating interest in clinical trials of new immunosuppressive agents. Although there are many new immunomodulatory agents currently approved or under investigation for autoimmune disease there is little enthusiasm for bringing these agents to transplantation. There are many reasons for this. One thing that has become clear is that the clinical trial design that led to the approval of calcineurin inhibitors and the rapid expansion of transplantation is no longer serving us well. What is also clear is that the international transplant community has failed to communicate to both the regulators and the pharmaceutical industry what are our major unmet clinical needs in transplantation.
In addition, we have not attempted to reach a consensus on these issues. In response to this issue, the Society brought together a group of expert clinicians in transplant clinical trials with the objective of identifying what are the major unmet clinical needs, and what would be the best approach to develop new trial designs that would be in compliance with new guidance that has been developed by regulatory authorities. The objective was to develop a pathway to a new clinical trial paradigm, to identify gaps in our understanding of chronic graft loss and to unify the profession behind a new model for evaluating immunosuppression protocols so that we can interact in a constructive way with regulators and industry, and re-invigorate interest in transplant immunosuppression. The meeting that was held in Arlington, USA, in August 2015 was a great success and a lot of goodwill was generated. An important outcome of the meeting was to highlight major opportunities for collaborative clinical research to validate surrogate endpoints and validate biomarkers that can be used in clinical trials. The challenge remains for us to work collaboratively across borders to better understand causes of graft failure, and predictive markers of outcome.
the objective was to develop a pathway to a new trial paradigm, to identify gaps in our understanding of chronic graft loss, and to unify the profession behind a new model...
---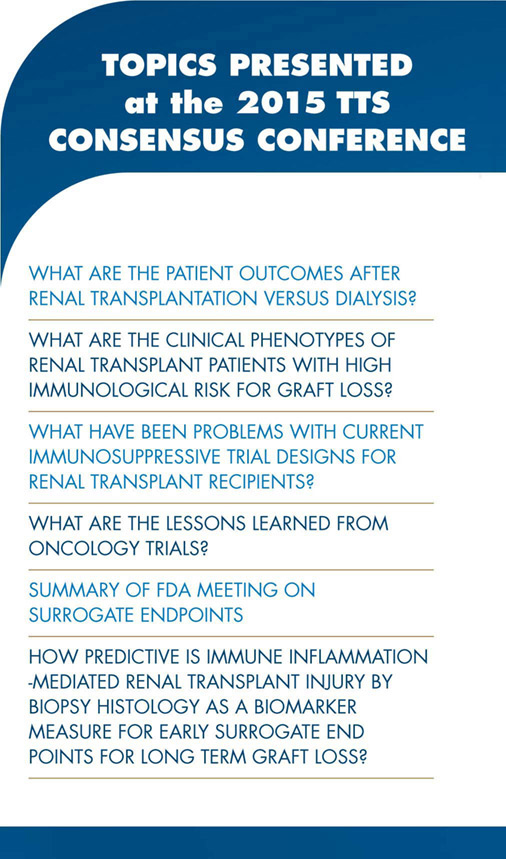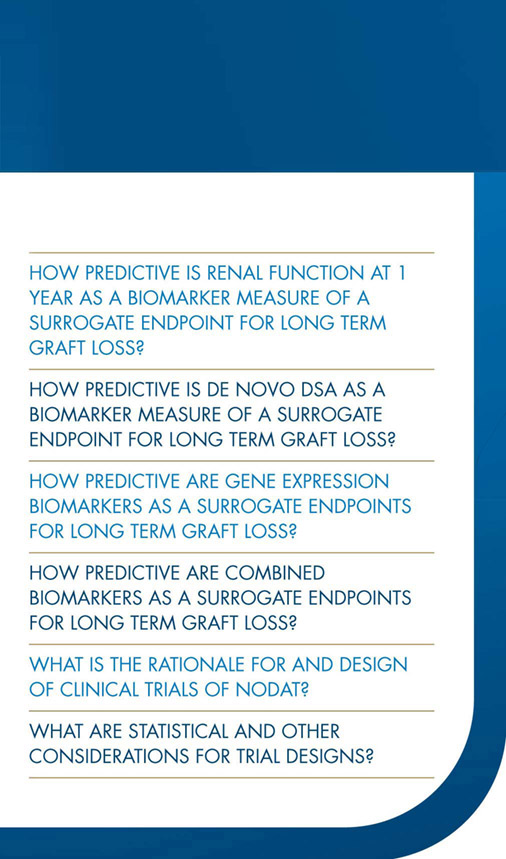 ---
Another important objective of the Society is to promote the development of transplant programs in regions where people currently have little or no access to this therapy. Whereas it has been shown to be the treatment of choice for end-organ failure, it remains out of reach for many. Whilst in some jurisdictions this is due to a lack of the sophisticated medical infrastructure necessary for such treatment, in many places it is due to a lack of organ donor networks. It has been a long-standing mission of the Society to assist in building the capacity of new transplant centers and to promote ethical organ donation, especially in regions where this is poorly developed. Whilst this remains an ongoing challenge, we have seen some recent successes. After years of hard work, we are now seeing improvements in Asia. Despite some formidable cultural and structural challenges, Thailand has a donor rate of 6.6 per million population. Organ donor rates continue to improve in Korea where the benefits of the recently established national transplant registry are being felt, with the provision of evidence to define better their needs and requirements for the future. These successes were the result of the local transplant communities and their national transplant societies, and TTS applauds them for their efforts. I anticipate that, going forward, they will be able to lead the way for other countries in Asia.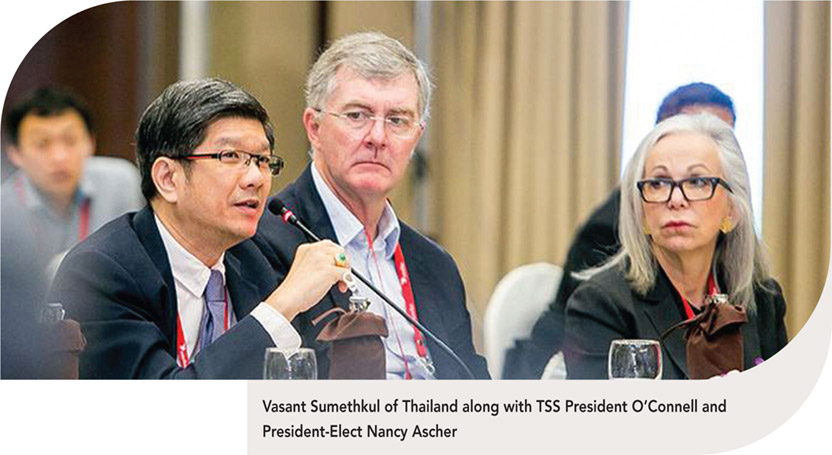 ---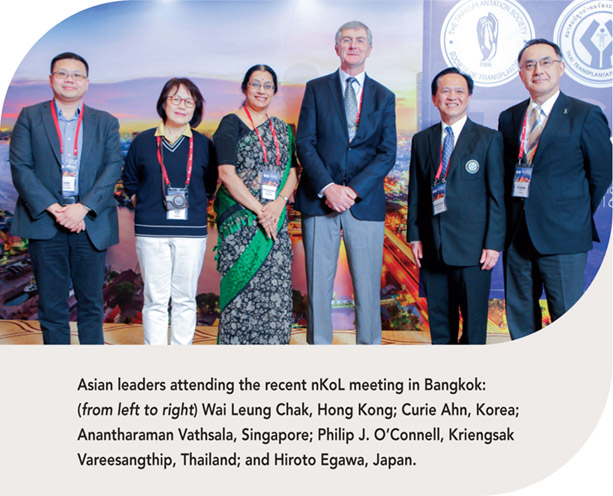 If we fail to provide ethical transplant options in this region, developing countries will be vulnerable to unethical practices, transplant tourism and organ trafficking. Unfortunately, there were too many examples of this over the past two years. The Society continues to maintain an uncompromising approach to this important humanitarian issue. We continue to highlight unethical practices and prompt the relevant authorities to shut these practices down. Through the Declaration of Istanbul Custodian Group (DICG), many of our members have worked on this issue in their own region and have provided guidance to others to promote the development of appropriate practices. An important counterpoint to this is the need to promote viable options for developing countries. In this sphere, there is an important role for our Society in providing both mentorship and education. Much of the Society's efforts are focused on these twin objectives. The education committee led by Marcelo Cantarovich and Vivek Jha are in the process of developing a Transplant Academy course, and there are regular Webinars by some of the worlds leading experts in transplantation. The Society has organised several satellite meetings to meet targeted educational objectives, such as the new Key Opinion Leaders meeting in Thailand. We are also partnering with the ISN to promote the ISN-TTS Sister Transplant Center Program. This program provides funding to a developing center that partners with a senior center to stimulate mentorship and ongoing partnership in training and education. Some successful Sister Centers will be presenting their outcomes at the Hong Kong meeting.
---
the Society continues to remain at the forefront of science, education and public policy...
The Society continues to remain at the forefront of Science, Education and Public Policy. We have partnered with three other international organisations to develop ethical principles for the management of donors of medical products of human origin. Our Transplantation Science Committee has ensured that a good understanding of Science remains the foundation of clinical practice and held one of our most successful Transplant Science meetings in Lorne, Australia. Our sections continue to push new uses for transplantation and the decision of the International Pediatric Transplant Association to partner with us as a TTS Section has provided both organisations an opportunity to improve the health outcomes of some of our most vulnerable patients.
In concluding this message, I would like to thank you all for the support you have given me over the past 2 years. It has been an honor to lead such an outstanding organization, and I remain in awe of the commitment and dedication you show to your patients and colleagues. The task has been a pleasurable one because of the hard work by an outstanding Executive and Council. They have served us well, and, without show or fanfare, have taken time from their family and medical practice to deliver the aims and objectives of the Society. I thank you all for the support you have given me.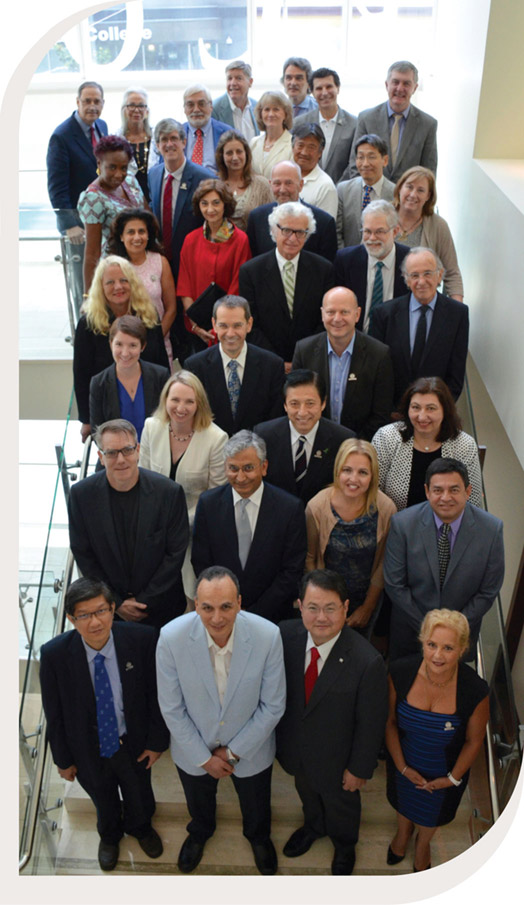 ---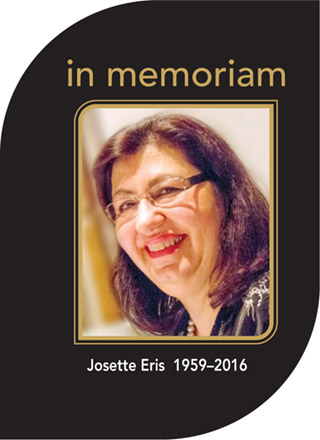 In concluding, I would like to send a message of condolence to the family, friends and colleagues of Josette Eris. Josette was the Chair of Women in Transplantation (one of the Society's most successful initiatives) and the Councilor for Oceania. Recently she passed away after a brief illness. She will be sorely missed.
---
As I conclude my term I am confident that the Society is on the right track. The new council has many excellent individuals and I am confident that, under the leadership of Nancy Asher, they will achieve much. I wish Nancy all the best and l am sure it will be a successful time for the Society.