Women in Transplantation
---
The Women in Transplantation initiative has kicked off another year filled with activities for women professionals in the field of transplantation. WIT began 2016 with a highly successful networking lunch during the International Society for Heart and Lung Transplantation Congress in Washington, DC, USA. The session entitled "The Three Ms: the Nexus of Medicine, Message and the Media", featured Rebecca Peterson, a seasoned journalism discussing the connection between media and the world of medicine.
We are also pleased to report on the success of the first ever WIT Developing Leaders workshop supported by Novartis. This workshop took place in advance of the American Transplant Congress on June 11th, 2016 in Boston, MA, USA. The workshop featured Roz Usheroff, a professional business coach; and Ester Banque, VP and Head of Immunology & Dermatology at Novartis. Both speakers engaged participants with personal reflections and examples, as well as tools to use to find your own leadership style. TTS and WIT members can view Ester's talk on the WIT website.
WIT is also deeply saddened at the passing of our Steering Committee Chair, Josette Eris. Josette became the Chair of WIT in July of 2014 and worked tirelessly to further the development of the first ever Leaders workshop, as well as the Women in Transplantation scientific track for the upcoming TTS Congress in Hong Kong. Josette's passion and leadership will be deeply missed by the Steering Committee and anyone who had the opportunity to work with her.
---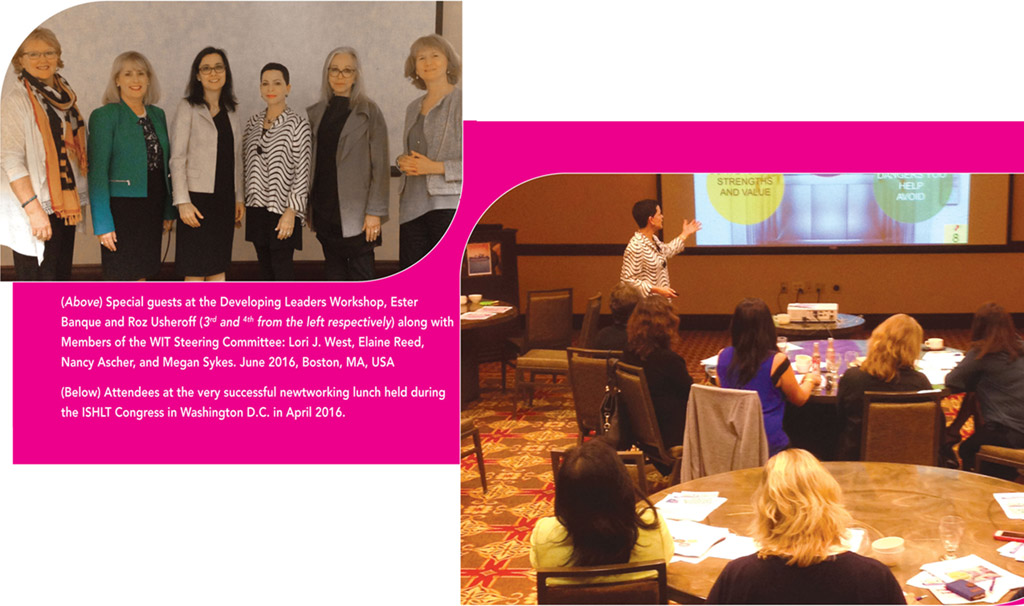 ---