Membership: Lancet Kidney Campaign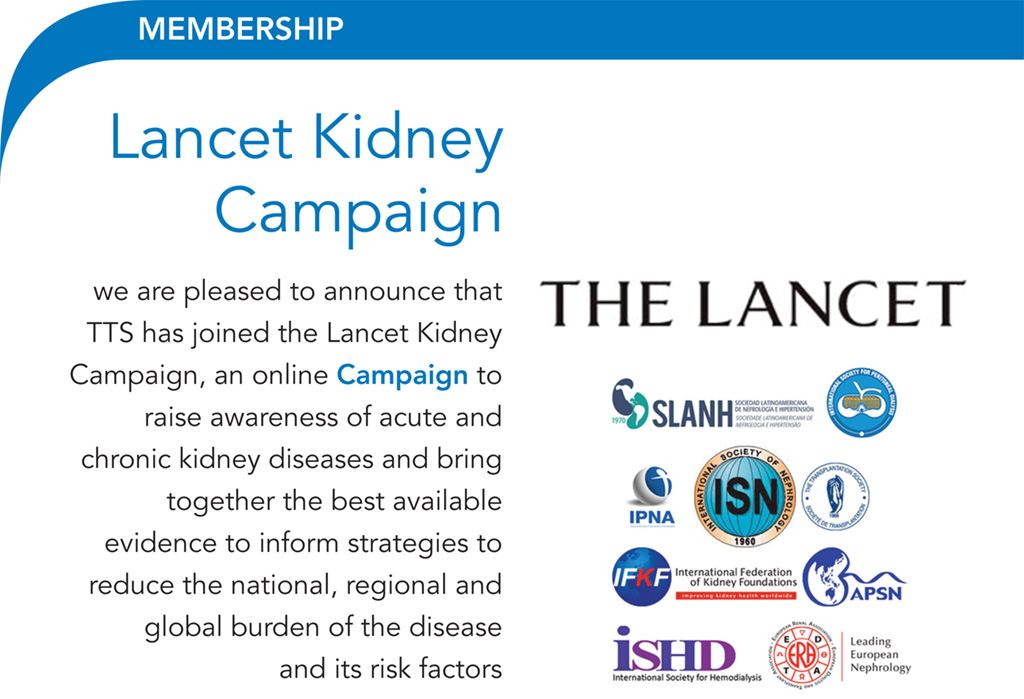 ---
The Lancet Kidney Campaign was launched on March 10, 2016 to mark World Kidney Day (WKD). Initiated by The Lancet and the International Society of Nephrology (ISN), this Campaign is joined now by TTS and other leading global kidney organisations around the world to keep clinicians, policy-makers and collective societies in regions throughout the world informed with research, expert commentaries and analysis on acute kidney injury (AKI), chronic kidney disease (CKD), dialysis and transplantation from across the journal's database.
The Campaign also provides regular updates on recent advances in nephrology, as well as expert commentaries and interviews on key health and policy issues relevant to kidney disease. The most recent updates include:
We invite you to visit the Lancet Kidney Campaign website and explore its in-depth and up-to-date resources.