Anesthesia & Critical Care Committee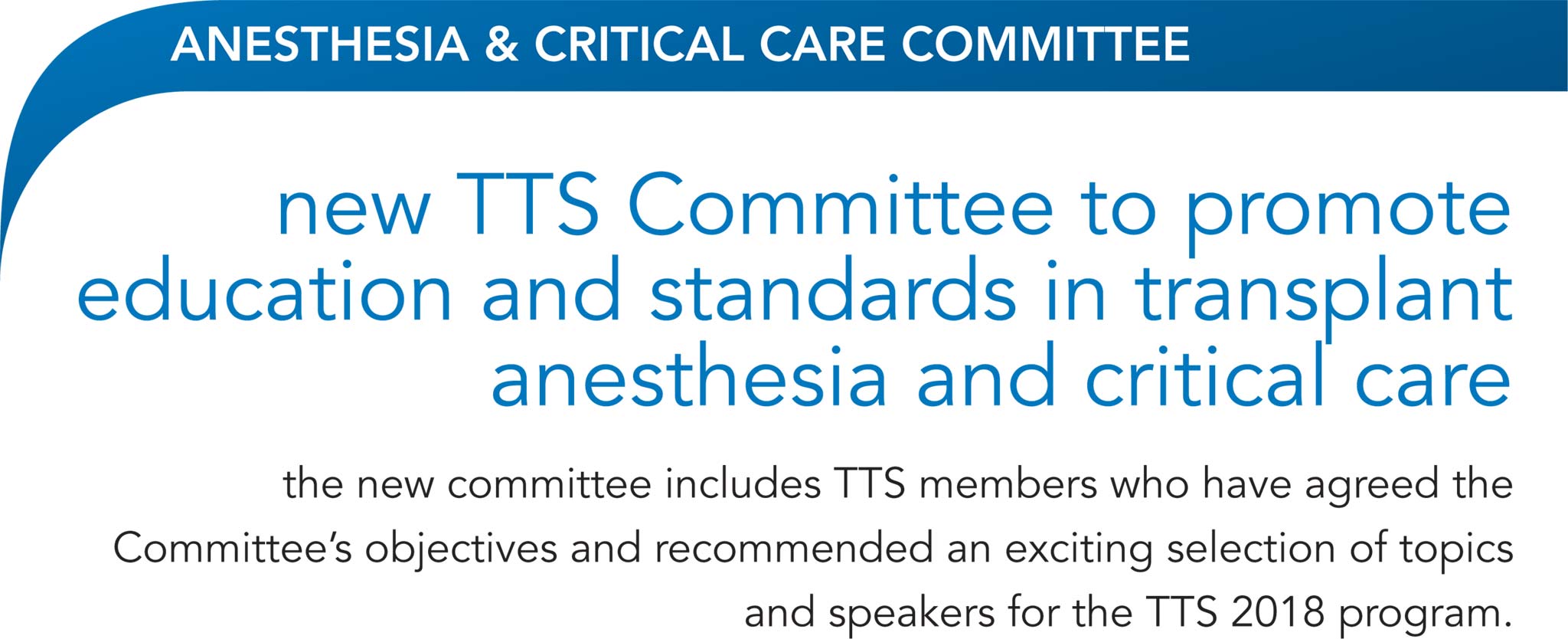 In 2016, TTS President Dr. Nancy Ascher called on the Society to establish a new committee giving specialists in transplant anaesthesia and critical care a greater stake in the society and its educational mission. TTS Council approved this initiative, and Claus Niemann, of University of California San Francisco, was selected as the Committee's first Chair.
The Anaesthesia/Critical Care Committee will work to improve standards and outcomes in perioperative care for transplant recipients in several important ways:
Contributing to TTS Congress planning with content that improves transplant physicians' and surgeons' knowledge of key areas of donor and recipient care, including ICU and perioperative management of the organ donor, anesthesia management of the transplant recipient, and pre- and post-transplant critical care.

Collaborating with other TTS committees, special interest groups, and other societies in the development of appropriate quality measures, standards of care, and training guidelines in both donor and recipient perioperative management.
Developing online educational content for the TTS website. This would focus on two main areas:

Topics of multidisciplinary interest, as for the Congress. These include donor management and research, recipient risk assessment, fluid and coagulation management, pain control, and others.

Areas of Anesthesia / Critical Care practice not well covered by other specialist societies. These 'orphan' subspecialities include kidney transplantation, simultaneous pancreas-kidney transplantation, abdominal multi-visceral transplantation, and combined thoraco-abdominal procedures. The aim will be to raise standards in perioperative care through the provision of expert education and guidance.

Advising the Society on other matters relevant to the TTS mission.