TID 2018 Pre-Congress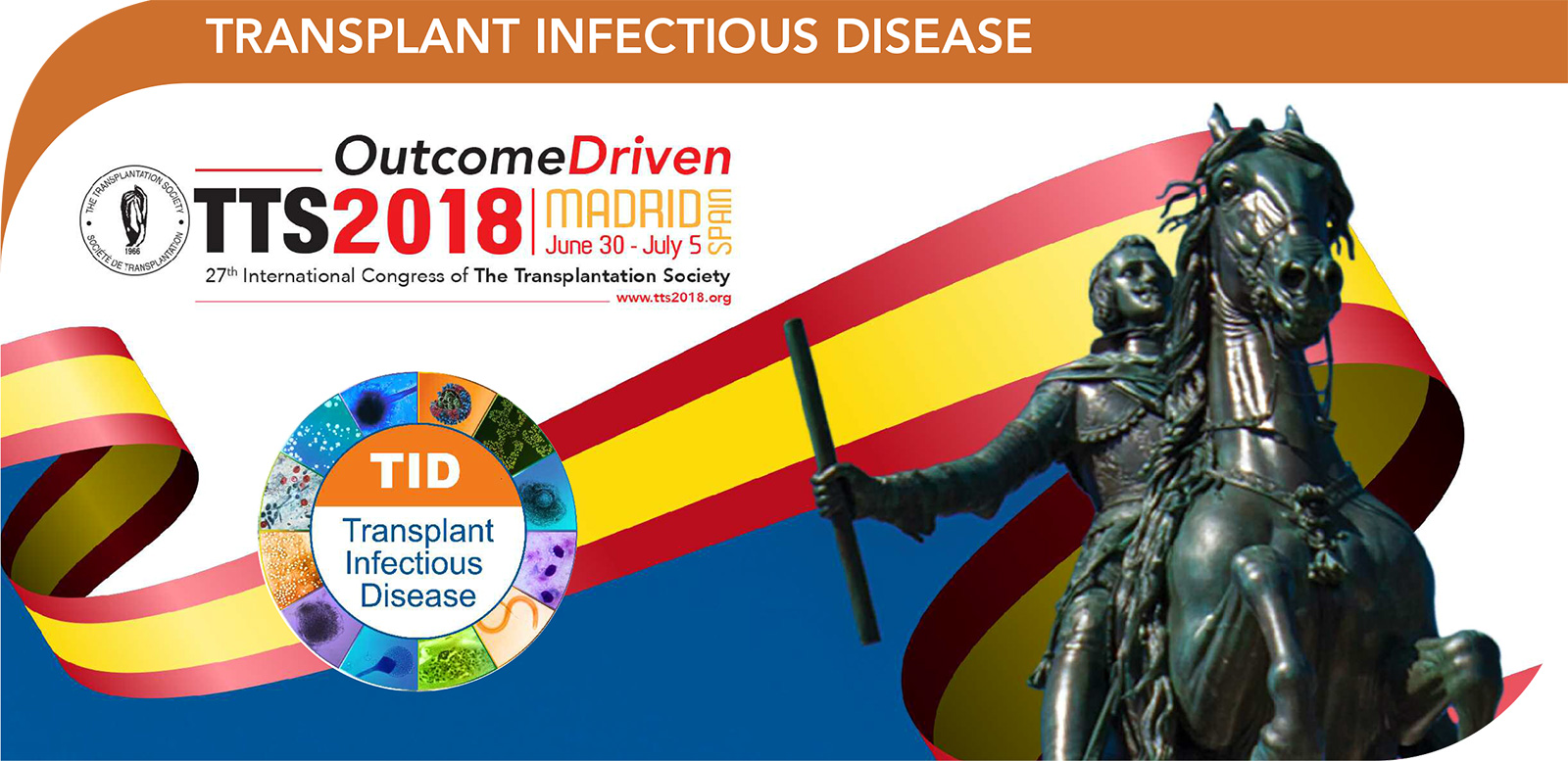 The TID 2018 Pre-Congress Workshop will be held immediately prior to the TTS 2018 Congress in Madrid on Sunday July 1st!
The Workshop is aimed primarily at transplant clinicians with an interest in infections and is intended to promote research and education in the prevention, diagnosis, and management of the infectious disease problems of the transplant recipient. The Organ Vigilance session will also be of great interest to regulators and organ procurement professionals.
This year's full-day program will have some exciting new features, including didactic lectures, Pro & Con sessions, and discussion of challenging clinical cases by 18 physician experts from various continents. In addition to updates on common infectious complications, the Workshop will have sessions focused on donor-derived infection and organ vigilance around the world, controversies in transplant infectious diseases, a review of the top papers in TID, among others. There will also be included a discussion of challenging clinical cases to ensure an educational, entertaining, and fun TID 2018 Pre-Congress Workshop.
Please join us for an excellent opportunity to meet colleagues from all over the world, increase your network of TID friends, and interact with respected TID specialists. TID officers and councilors are looking forward to welcoming all to a wonderful conference in Madrid!