Welcome to IPITA (2015-07-24)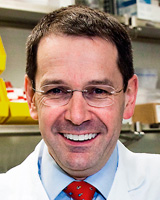 Dear Members, Colleagues, and Friends,
It is a great honor to serve this 2013-2015 term as your President of the International Pancreas and Islet Transplant Association (IPITA). Our society is in a strong position, thanks to the leadership of my predecessors Paul Johnson and Stephen Bartlett, the exemplary commitment of our officers, Jon Odorico, Thierry Berney, and James Markmann, and the initiatives and task forces led by our councilors, Mitsukazu Gotoh, Raja Kandaswamy, Thomas Kay, Barbara Ludwig, and Peter Stock.
Our responsibility is to serve you in your quest to advance pancreas and islet transplantation. On behalf of IPITA, I wanted to take this opportunity to thank Peter Stock for having organized a superb congress in a magnificent venue in Monterey, CA in 2013. Supported by Andrew Posselt and Raja Kandaswamy, co-chair of the scientific program committee, and assisted by Catherin Parker, Genevieve Leclerc, Sondra Livingston, Frank Lindo Verissimo, Eugenia Siu, and Jean Pierre Mongeau in the TTS Office, the 14TH World Congress of IPITA will long be remembered as a truly outstanding event.
Between our biennial congresses, the IPITA Council prioritizes its efforts to support its members by pursuing the following three overarching, timely, and important goals:
Increasing the utilization of pancreas and islet transplantation across the world through education of and collaboration with diabetes care teams, our administrators, payers, regulatory agencies, and organizations that coordinate donor pancreas allocation.

Promoting clinical research including randomized clinical trials.

Promoting basic and translational research.
To achieve these goals, the IPITA Council has established six task forces:
Advocacy. A major objective will be to engage endocrinologists in the continued development, evaluation, and increased utilization of pancreas and islet transplantation in the care of patients with diabetes.

Research. IPITA will hold a key opinion leader meeting in Oxford in 2014 to chart the path forward in critical research issues in beta cell replacement.

Finance/Sponsorship. This task force will establish annual budgets and engage IPITA's Senior Advisory Committee in securing additional sponsorships.

Education. Activities include the administration of the Derek Gray Award, the promotion of a Vanguard Committee to support and connect future leaders, and the establishment of a new award to advance the careers of scientists and physicians in developing economies.

Outreach and Communication. A major focus will be to inform our members about important events, opportunities, and new findings through our web site and the TTS Tribune newsletter.

Membership. To increase membership, in particular in continents such as Asia and South America where many investigators work on pancreas and islet transplantation, IPITA will establish geographical links through which we wish to engage and support our colleagues.
The progress made by these task forces will provide a wide variety of tangible benefits to our membership.  IPITA will update you on achievements made and invites you to share your feedback, comments, and suggestions by email to This email address is being protected from spambots. You need JavaScript enabled to view it. .
Thank you for being involved in IPITA. We look forward to working with you and for you in advancing pancreas and islet transplantation across the world.
---
Sincerely,
Bernhard J Hering
President of IPITA