Welcome to the IPTA Website!
The International Pediatric Transplant Association (IPTA) is a professional organization of individuals in the field of pediatric transplantation. The purpose of the Association is to advance the science and practice of pediatric transplantation worldwide in order to improve the health of all children who require such treatment. The Association is dedicated to promoting technical and scientific advances in pediatric transplantation and to advocating for the rights of all children who need transplantation.
IPTA DECEMBER 2016 NEWSLETTER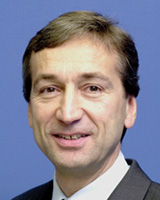 Dear IPTA members, colleagues and friends,
The IPTA Executive, Council and Committees are pleased to provide you with the third Newsletter this year for an update of our Association's activities. We will give you an overview on the projects and initiatives of the Allied Health Committee, Publication Committee, Membership Committee and Awards Committee with information on the newly introduced IPTA-TTS Congress Scientific Awards for trainees, allied health professionals and members from emerging countries. Most importantly, the IPTA 2017 Congress Chair Anne Dipchand will give an update on the upcoming 9th Congress of our Association in Barcelona, Spain, from May 27-30, 2017. The Scientific Committee has developed an exciting program that meets the needs of participants from across the world.
I look forward to seeing many of you at the upcoming IPTA Congress. Until then, feel free to reach out to me at any time with IPTA-related questions or comments. I always appreciate hearing from you.
---
ALLIED HEALTH COMMITTEE UPDATE