Welcome to the IPTA Website!
The International Pediatric Transplant Association (IPTA) is a professional organization of individuals in the field of pediatric transplantation. The purpose of the Association is to advance the science and practice of pediatric transplantation worldwide in order to improve the health of all children who require such treatment. The Association is dedicated to promoting technical and scientific advances in pediatric transplantation and to advocating for the rights of all children who need transplantation.
Click here to pay your Membership Dues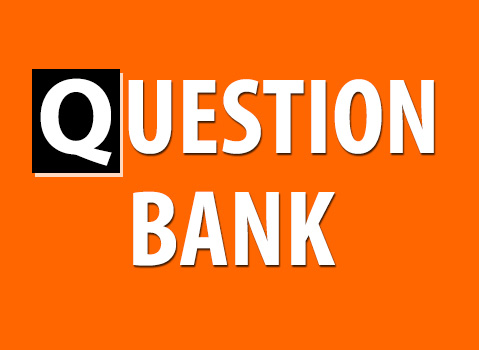 ---
Quick Links
Member Journal Open Access
Apply for Membership
IPTA NEWSLETTER
MEMBERSHIP DIRECTORY
MULTIMEDIA LIBRARY
EVENTS CALENDAR

---

The IPTA is pleased to announce the renewal of its Outreach Program, established to support centers that seek to develop new solid organ transplant programs or to expand or enhance the quality of care in existing programs. The success of the Outreach Programs is enabled by enthusiastic participation of sponsoring programs, who will partner with applicant centers and can provide knowledge, expertise and education.

---
IPTA 2017 Recordings now available
Over 100 videos have been added to our library for our Members.
---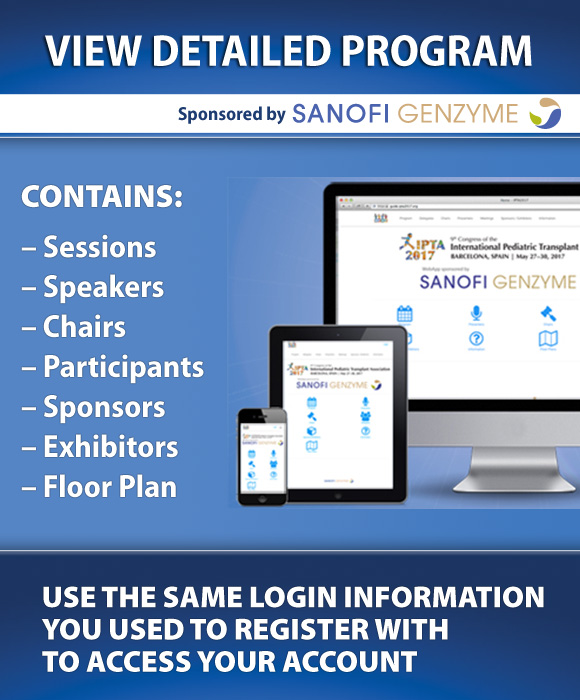 IPTA 2017 CONGRESS

Thank you for making it a success!
Dear IPTA Members and Congress Attendees,
Thank you to everyone who contributed to making the 2017 9th Congress of IPTA such a tremendous success in beautiful Barcelona!
We are pleased to share with you the highlights of the Congress:
562 participants from all over the world:

Asia – 11%
Europe – 46%
Latin America – 5%
Middle East/Africa – 4%
North America – 30%
Oceania – 4%

362 submitted abstracts from 39 countries
115 invited speakers from 13 countries
7 Plenary Symposium, 5 State-of-the Art Presentations, 17 Interactive Workshops, 21 Oral Abstract Sessions, 4 Poster sessions
Abstracts published in Pediatric Transplantation Journal
Certificates of Attendance were emailed on June 19.
IPTA 2017 thanks its generous sponsors: Novartis, Children's Hospital of Pittsburgh of UPMC, Sanofi Genzyme, Alexion, Ken Citron Charitable Trust, Bryce Cormier Memorial Fund, Nutricia, ESOT, One Lambda, Obra Social "la Caixa", Stanford Children's Health, AST (American Society of Transplantation) and ASHI (The American Society for Histocompatibility and Immunogenetics)
The recorded sessions from the Congress are now available to IPTA members and Congress attendees shortly. We continue to look forward to sharing new Association activities with you via our quarterly member newsletter, the next edition will be available to members in September.
Looking forward to your collaboration and participation as we celebrate our 10th Congress in Vancouver May 4-7, 2019!
Sincerely,
Anne Dipchand
IPTA President and 2017 Congress Chair